A group of artists who want to celebrate the new series of world famous Australian actress Nicole Kidman. They painted the actress portrait on the 18-story building in Sydney. Kidman went to see the giant portrait in person.
The giant Nicole Kidman painted in Sydney, Australia.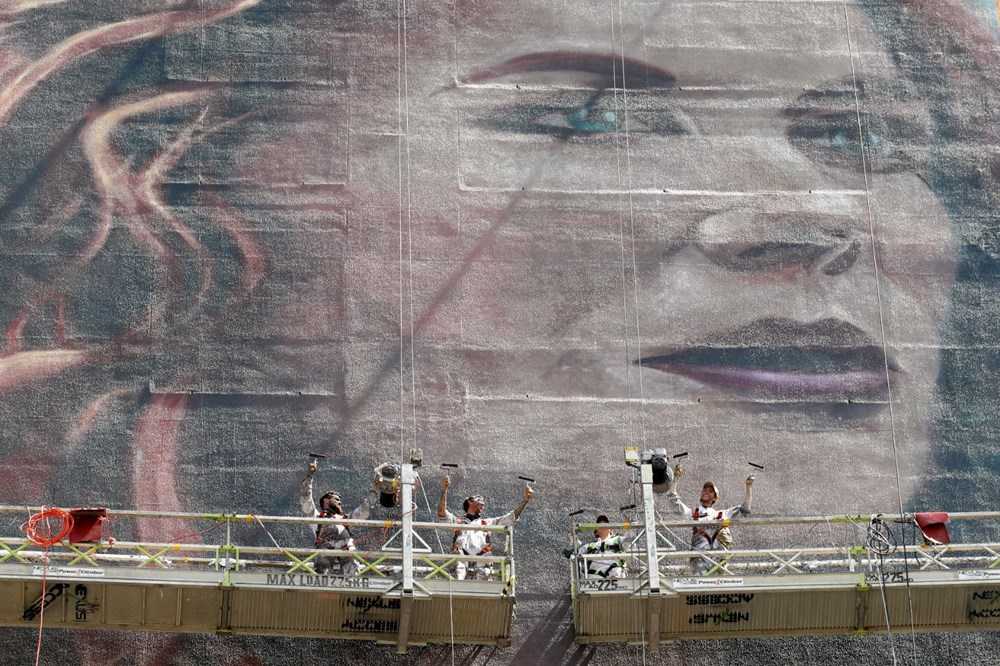 A streaming service in Australia called Binge curated this giant portrait that Kidman went to see in person.
A group of painters celebrated the 53-year-old Australian actor's new HBO series The Undoing with a giant portrait.
Kidman thanked the city of Sydney for celebrating the series The Undoing by sharing a photograph taken in front of her portrait depicted in the 18-story Zenith building in Sydney on social media.
Replying to Kidman's post, the famous singer Mariah Carey said, "I'm coming one episode behind, but it's a very good drama."
The Undoing focuses on the life of Grace Sachs, a successful therapist.
After a happy marriage, Grace's life turns into a nightmare when her husband disappears after a brutal accident. The unfortunate woman who suddenly finds herself in the middle of a series of disasters. Tries to open a new page with her son.
The Undoing, based on the novel You Should Have Known, is directed by Susanne Bier, who won an Emmy for The Night Manager.
David E. Kelley is on the screenwriter and showrunner chair of the series.
Hugh Grant and Donald Sutherland accompany Kidman in HBO's psychological thriller six-part miniseries.