Nicole Murphy, ex-wife of famous actor Eddie Murphy. Reflected in the lenses while leaving the gym she went to in California the previous day. It was noteworthy that 53-year-old Murphy preferred ionized alkaline water, which was sold for $ 30.
For a long time, former model Nicole Murphy, who shared the tips of keeping in shape with her followers on her social media account, was spotted leaving the gym she went to in West Hollywood the day before.
Wearing a leopard print tights, Murphy complemented her outfit with a T-shirt that exposes her belly and waist.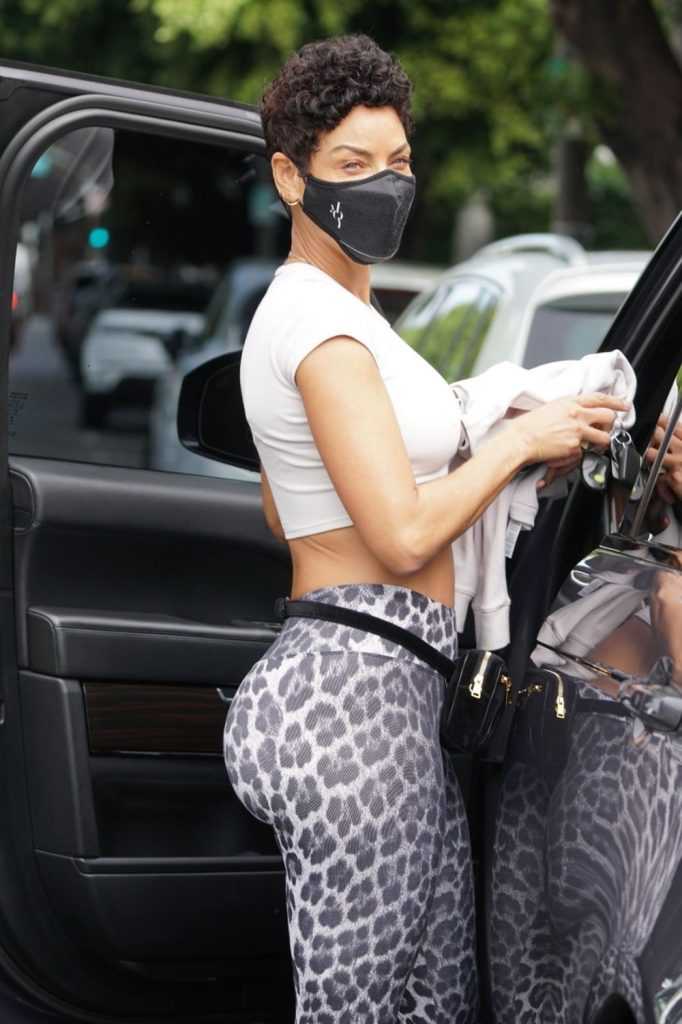 The 53-year-old former model made her way home after chatting with reporters who viewed her. It has been seen that Nicole Murphy, who was a grandmother a while ago, managed to maintain her fit appearance even though she gave birth to five children.
WHAT IS ALKALINE WATER? 
Alkaline water, also known as "miraculous water", which is one of the most popular beverages in these periods. And also known as "weakening water" is a beverage known to those who closely follow the secrets of healthy life.
In order to maintain the ideal pH value and cleanliness of the water. It is necessary to alkalize the water. Alkaline water cleanses the body, helps slimming, provides the body's pH balance, as well as many other benefits.
HOW IS ALKALINE WATER MADE?
A few materials will be enough for the water to become alkaline. The first is lemon. Slice 1 lemon into the water and let it sit for 8 hours.
After waiting, add 1 teaspoon of sea salt to 2 liters of water and mix well.
In this way, the pH value of your water will rise and it will become alkaline.