The diamond ring on Megan Fox's finger. Who was shown with her lover Machine Gun Kelly, brought up engagement and marriage claims.
Megan Fox was spotted with her boyfriend Machine Gun Kelly going to rehearsals for Saturday Night Live. The diamond ring on the 34-year-old actress ring finger sparked engagement rumors.
Although the couple's colorful and harmonious-looking clothes attracted attention, Megan's finger was the main thing people were talking about.
The Transformers actress, wearing a pink leopard print cardigan, again opted for a pink cat ears-shaped headband.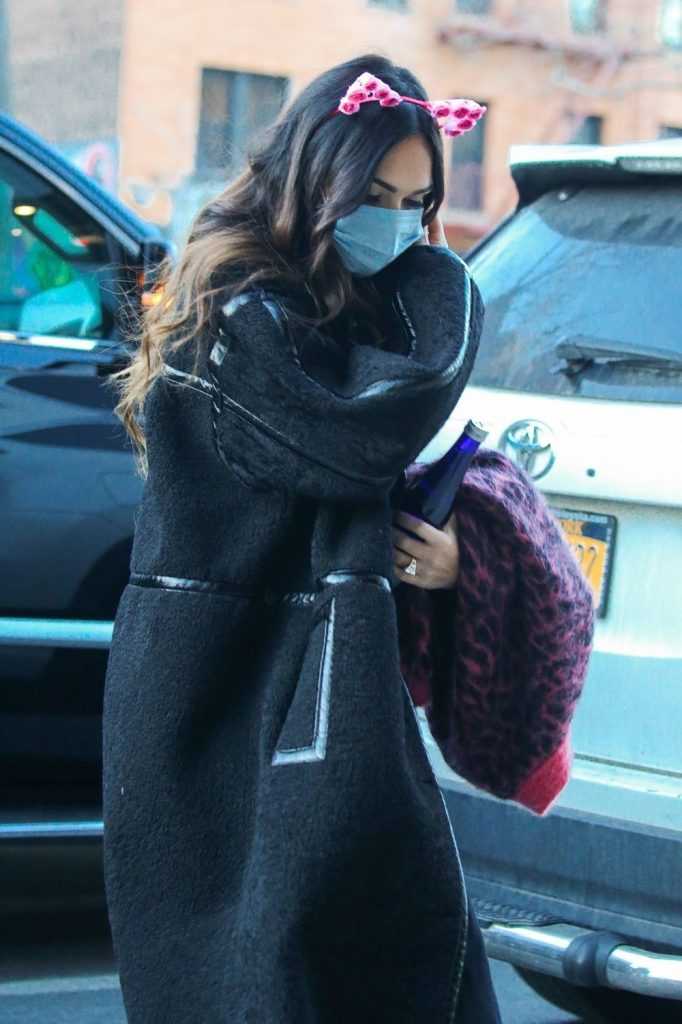 Fox combined this cute outfit with patent leather high-heeled boots and a black ripped trousers. However, the main attraction in this combination was the jewel she chose.
Fox's left ring finger wore a rectangular diamond ring that looked rather heavy.
Fox's girlfriend, singer Machine Gun Kelly (real name Colson Baker) wore a black coat and overalls and black boots with pink soles to match her lover's look.
The couple's relationship surfaced in the spring last year after Megan broke up with her husband Brian Austin Green. Megan and Green have three children with whom they share custody.