The shooting of Competencia Oficial, which brought together Penelope Cruz and Antonia Banderas for the third time, has started.
It was noteworthy that Cruz used a mask and Banderas used visors within the scope of Coronavirus measures.
Filming, which paused due to the coronavirus pandemic that affected the whole world, also started again.
The film Competencia Oficial, starring Penelope Cruz and Antonio Banderas In. Los amantes pasajeros, previously directed by Pedro Almodovar, and Cruz and Banderas working together on Dolor y gloria movies. The film, which brought it together in the same project for the third time, started shooting in Spain recently.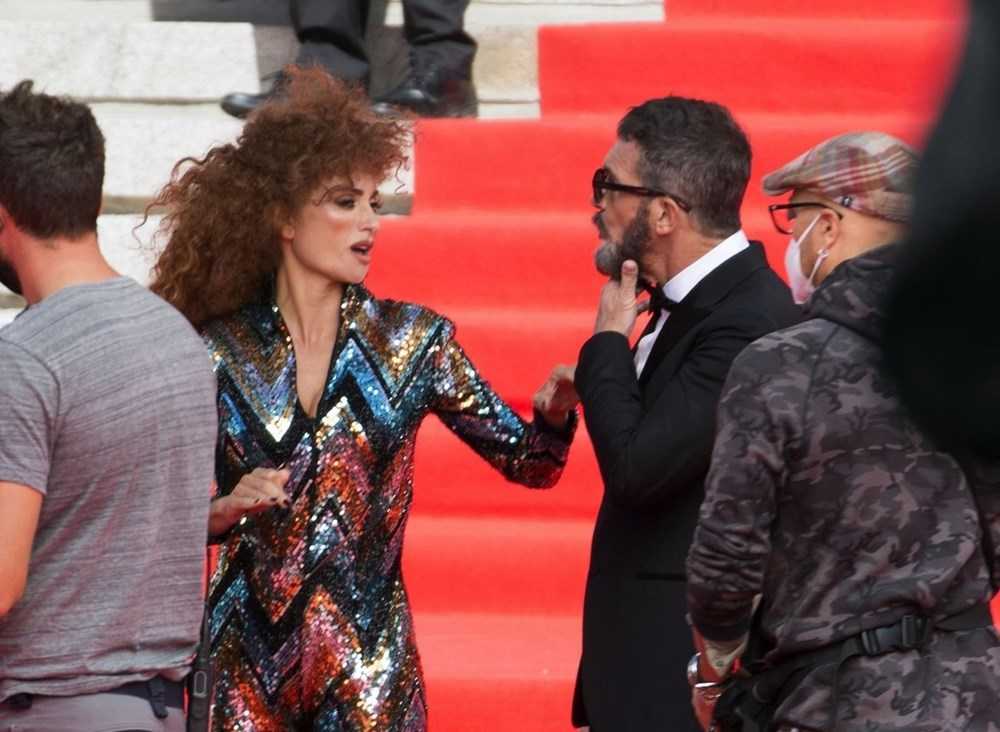 The 46-year-old Cruz went to the camera in a colorful and sparkly jumpsuit. Her hair was also curled.
After the shooting was completed, Penelope Cruz, wearing a coat on the probe, put on her mask immediately after finishing her coffee.
It was noteworthy that Antonio Banderas used visors.
Although it is announced that Competencia oficial will meet with the audience in 2021, the exact date is known.