Pitt seen flying to Southern France on a private jet with German model Nicole Poturalski. Brad Pitt seen with German model Nicole Poturalski at France's Le Castellet Airport.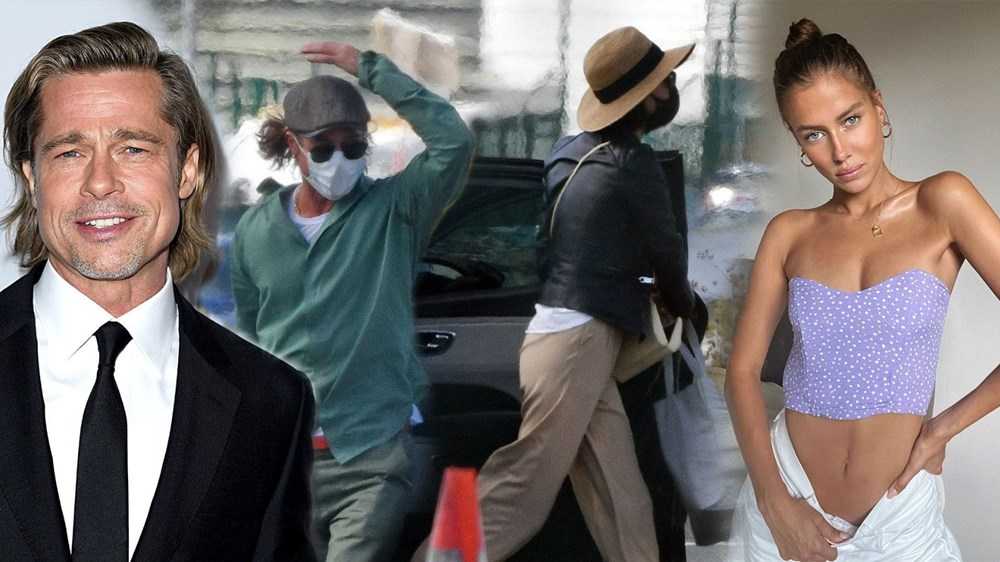 The 56-year-old American actor flew from the USA to France's Charles de Gaulle Airport on his private jet. It was stated that from there he passed to the small airport Le Castellet. It was learned that Pitt went to Paris from Los Angeles and bought the 27-year-old model and went to the south of France.
Stays at Miraval Castle in the south of France, Pitt bought in 2011.
Are Pitt and Poturalski friends or lovers? They have not yet responded to the public. However, eyewitnesses guessed that they were dating.
They were kissing and Brad seemed very interested in the woman," a source said.
Poturalski part in fashion weeks in New York, Paris and Milan throughout her modeling career.