Actress Katie Holmes, who has a love affair with Chef Emilio Vitolo Jr., shown on the subway with her boyfriend the day before.
Other passengers did not recognize the duo, who had been dealing with their phones for a while.
Actress Katie Holmes, who has been on the lens of the New York subway many times with her daughter Suri, who was born from her marriage to Tom Cruise. This time she traveled with her lover Emilio Vitolo Jr.
The couple, who preferred the subway instead of taking their private vehicles for fast and comfortable transportation, was interested in their phones for a while.
No other passengers knew the famous lovers, except the person who took their pictures.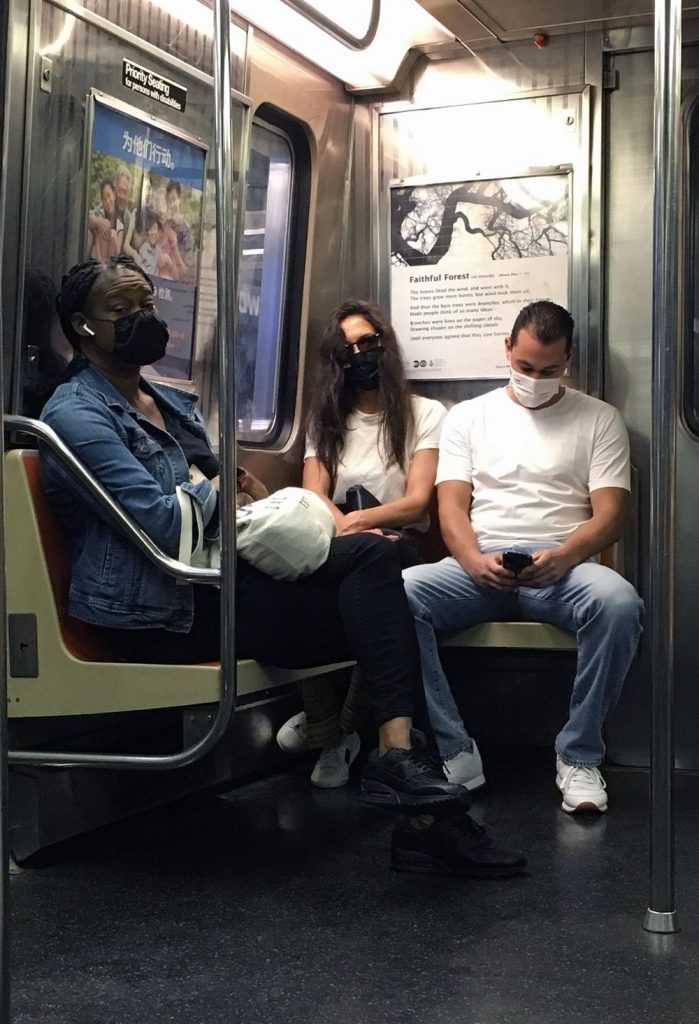 Holmes, 41, with Emilio Vitolo Jr, owner and chef of a famous New York restaurant.
Katie Holmes, who got engaged to Jamie Foxx after being married to actor Tom Cruise for 6 years and separated from her. Holmes no longer hesitates to live her love affair with Vitolo Jr. in public.
The couple is literally showing the image of high school lovers. The couple often hangs hand in hand and eye to eye on New York streets and parks.