The murder of US black George Floyd by a white police last May caused rage all over the world, then anti-racist and police violence demonstrations spread to the world yesterday. In countries with a racist history, the sculptures of slave traders continue to be destroyed one by one. In England, an artist erected a statue of a Black Lives Matter protester in place of the Edward Colston monument thrown into the river by protesters.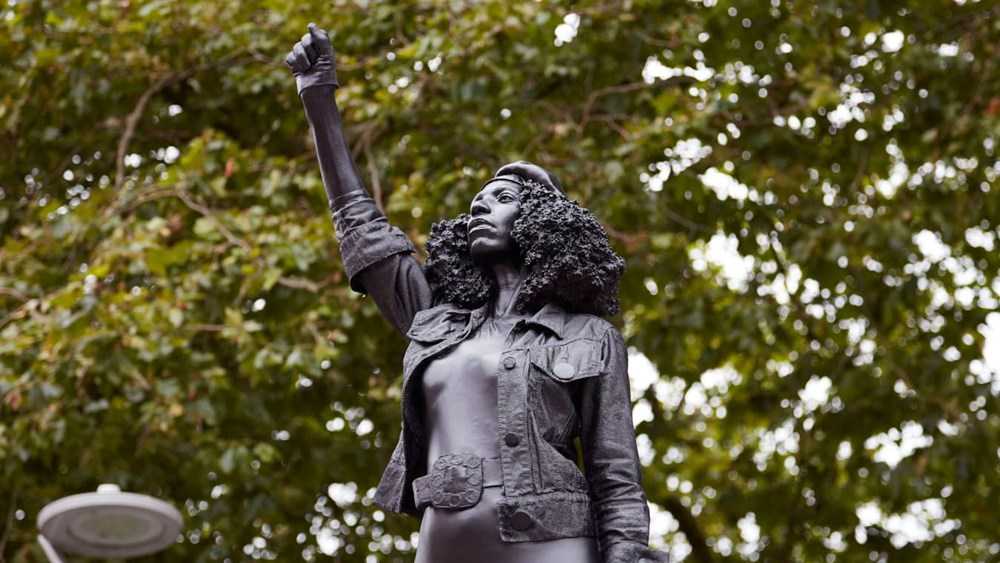 A month ago, Black Lives Matter demonstrators in the city of Bristol, England made headlines around the world when they knocked down the sculpture of Edward Colston, one of the famous slave traders of the 17th century, and threw it into the River Avon.
THE NEW FACE OF THE CITY
Now the city square has a peaceful face: a Black Lives Matter (Black Lives Matter) protester.
British artist Marc Quinn built a statue depicting a black woman who lifted her fist in the place where Colston once was.
While Quinn prepares the work of art; It was inspired by a photo of Bristol resident Jen Reid who was seen climbing the empty pedestal on the way home from the show last month.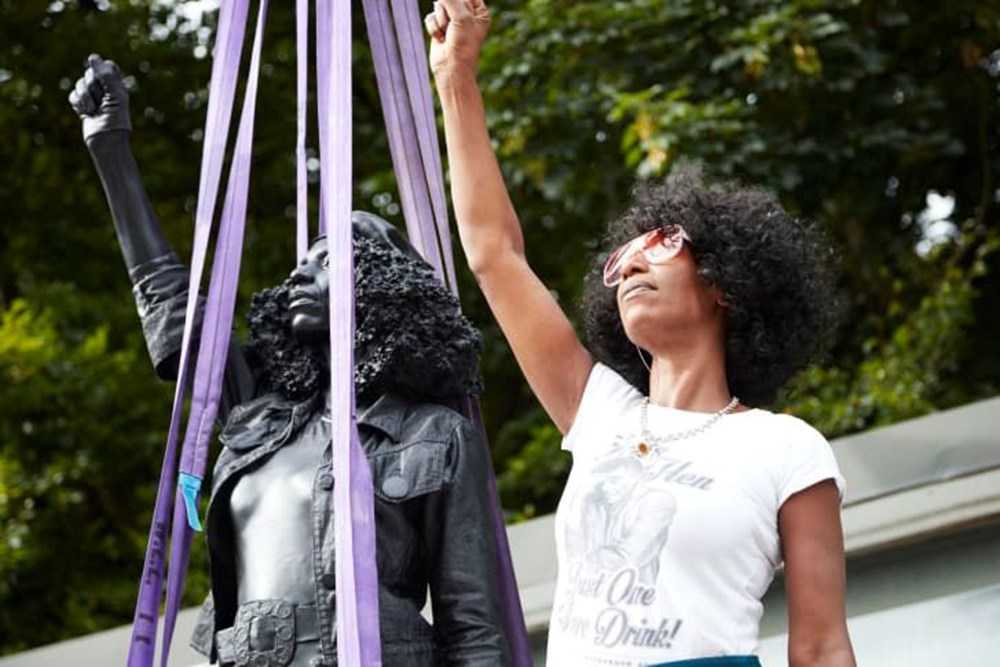 "DESCRIPTION OF A GOOD FUTURE HOPE"
After contacting Jen Reid, Quinn produced a real-size sculpture of the moment in the photo using black resin. The artist said that his physician represented "the concreteization and rise of Jen's ideas and experiences, his past, present and hope for a better future".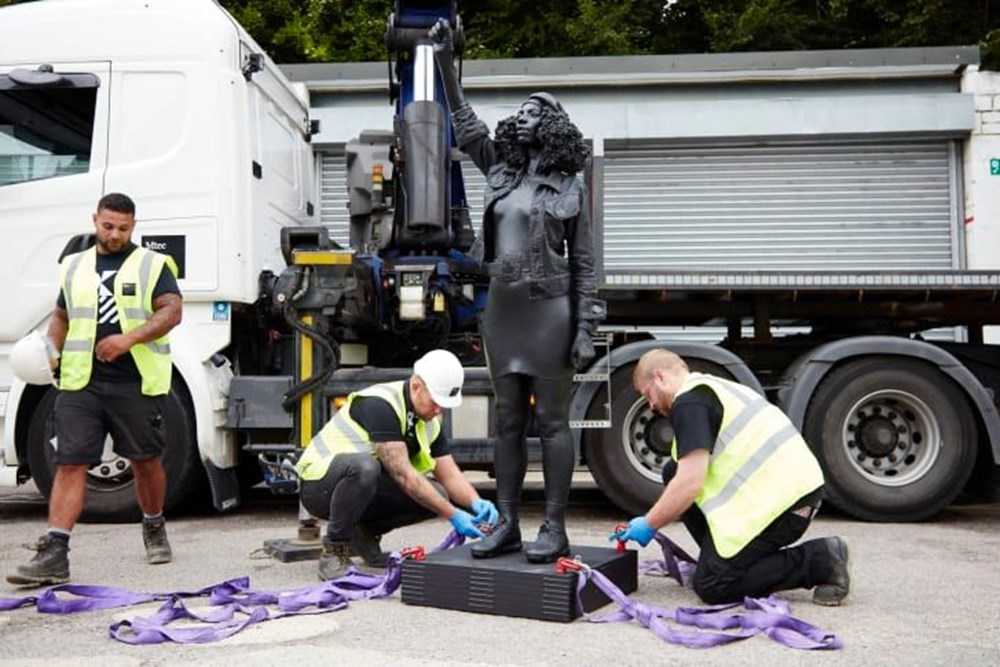 SCULPTURE MAY NOT BE PERMANENT
However, it is believed that the artist did not get permission from the authorities to erect the work "Power Surge (Jen Reid) 2020", so the statue will not be permanent. Quinn said that if the statue is sold, the revenue will be appreciated by two charities, which encourage the inclusion of black history into the school curriculum.
I CAN'T BREATH GEORGE FLOYD FERADI IS Echoing THE WORLD
Last May, 46-year-old George Floyd pleaded "I can't breathe" for minutes while a police officer pressed his knee with a knee while being detained by police in Minneapolis for suspected fraud.
It was stated that Floyd lost his life in the hospital where he was removed by the emergency medical teams coming to the scene, while the images showing the incident gathered great reaction on social media.
The images have reignited police violence discussions against blacks first in the US and then in the world and caused protests in many countries.