Rap singer Cardi B, who made a name for herself with her luxury expenses and especially expensive gifts she bought for her two-year-old daughter Kulture. This time she gifted her a thousand dollar doll.
Cardi B shared the New Year gifts she received to her daughter Kalea. Who was born in the old relationship of Offset with her two-year-old daughter Kulture. Who was born from a union with her husband Offset, on her social media account.
Cardi B is under two giant trees set up in the hall of her mansion, which she bought with Offset for $ 5.8 million a while ago. She also videotaped the happy moments of the two little girls who opened their gift boxes.
In the post of Cardi B, Kulture and Kalea in exemplary clothes. They open their packages with great enthusiasm and then play with joy.
The doll that Cardi B bought for her daughter. Bearing the signature of a famous fashion brand, is worth exactly one thousand dollars.
The 28-year-old American singer was on the agenda with the diamond ring he bought for his daughter before.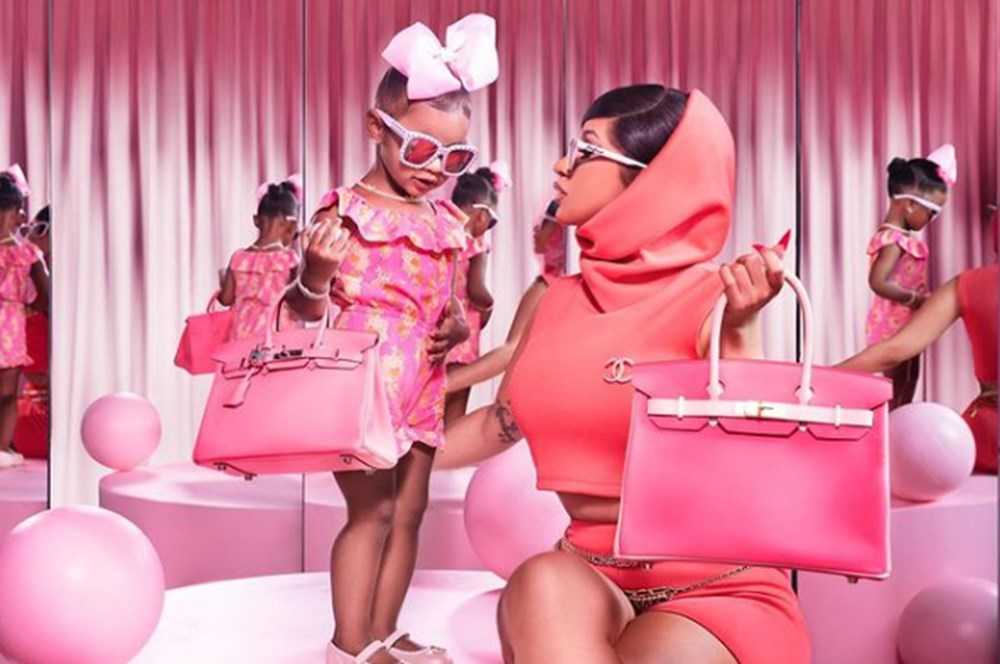 Cardi B shares the luxury clothes and accessories she bought for her daughter in the Instagram account she opened for Kulture.