Emerging off the coast of Northern New South Wales and Queensland after severe storms in Australia. It has been announced that sea snakes and dangerous substances can be found in ocean foam. The authorities obeyed the public and asked to keep their children away from the foam.
After severe storms this week, the beaches of Northern New South Wales and Queensland in Australia were covered with ocean foam. Storms brought heavy rain, floods and coastal erosion to the two states. Foams were then formed when seawater was shaken with algae, salts, oils and other pollutants.
It was seen that the people were having fun with foams after the incident. People walking in foam and children playing with foam are photographed at Snapper Rocks on the Gold Coast. Officials warned people to stay away from ocean foam.
Surf Lifesaving Australia's Gold Coast Lifesaving services supervisor. Nathan Fife told the Guardian that foam is not good for people's health. "It is not right to let children play with these foams for health reasons. Poisonous sea snakes or other dangerous substances may come out of the foam.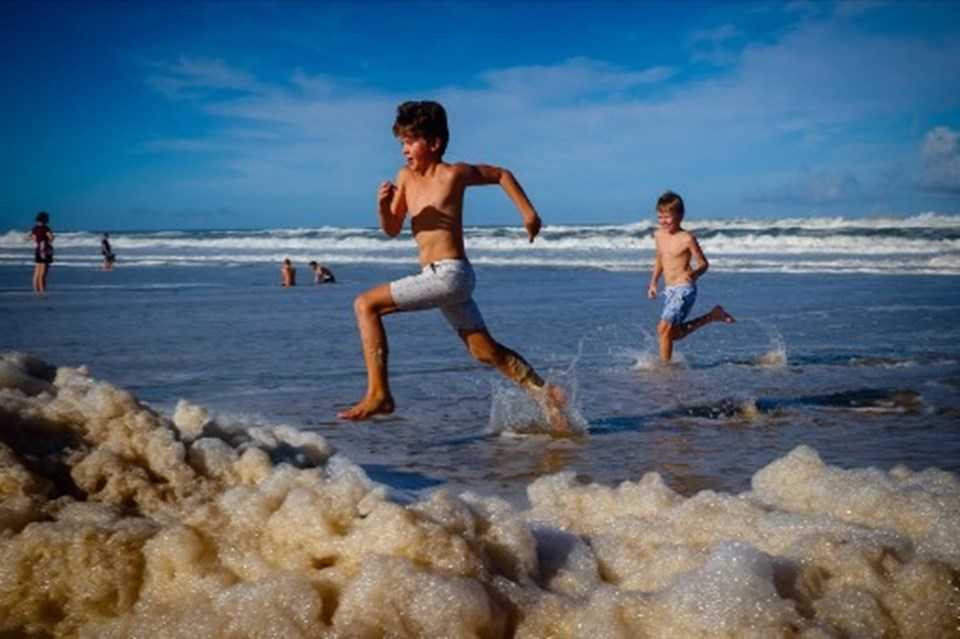 According to the Marine Education Society of Australasia, there are 32 species of venomous sea snakes found around Australia.
However, so far no recorded deaths from sea snakes have occurred in Australian waters.
However, it was stated that those who were bitten would need an antidote and the bites may not be noticeable up to 30 minutes.
"There's a lot of debris coming out. I think yesterday there was half a cow washed on the beach, so make sure what is in front of you. There are also trees and logs floating around, so please be careful."