US President Trump, claiming that his Democrat opponent Joe Biden was trying to gain credit due to the agreement signed between Israel and the UAE yesterday, "You will see there will be peace in the Middle East. Biden does not even know the names of the countries I am talking about."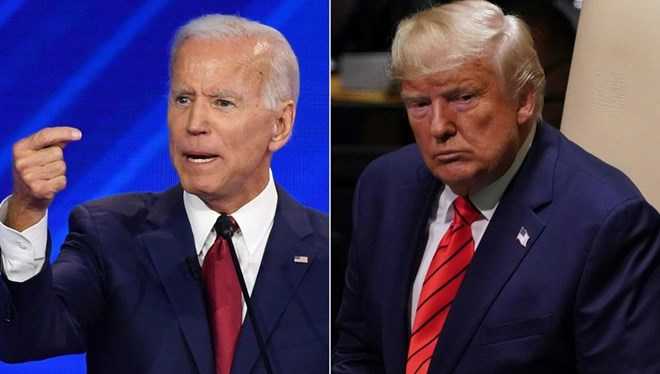 US President Donald Trump, claiming that his Democrat opponent Joe Biden is trying to gain credit due to the agreement signed between Israel and the United Arab Emirates (UAE) yesterday, said, "You will see, other countries will come and make similar agreements and there will be peace in the Middle East. "He doesn't even know the names of the countries I'm talking about."
Trump announced at a press conference at the White House that they signed an agreement with drug supplier McKesson as part of the "Warp Speed" operation launched against new types of coronavirus (Covid-19) vaccine studies.
Stating that they still have 3 strong vaccine candidates in their hands, Trump emphasized that if these vaccines are approved by passing all 3 clinical stages, the priority should be given to the elderly, the most vulnerable group.
Pointing out that they also follow the occupancy rate of hospitals in the country, Trump noted that the number of patients hospitalized due to Kovid-19 is "stable".
Regarding his brother Robert Trump's hospitalization, Trump commented, "We are having a hard time".
Claiming that Democrat Presidential Candidate Joe Biden was trying to "get credit" due to the agreement between Israel and the UAE, Trump said, "The whole world praised the agreement I made. You will see, other countries will come and make similar agreements and there will be peace in the Middle East. He does not even know name, "he said.