US President Donald Trump after completing his new type of Coronavirus (Covid-19) treatment. He addressed the crowd gathering in front of the White House for the first time.
US President Donald Trump at the event held in the garden of the White House. He promised hundreds of supporters from different parts of the country that he would "continue to maintain law and order".
Trump, who seen wearing a mask when he came to the balcony where he would speak, took off his mask just before he started his speech.
Trump said, "I feel very good. We will start big election rallies again because we cannot allow our country to be a socialist country." Starting with his words, it loaded on Democratic rival Joe Biden.
Trump argued that the Democrats harmed the USA in various topics and that the country was recovering under his rule. "We will win this election," often among the slogans of "4 more years."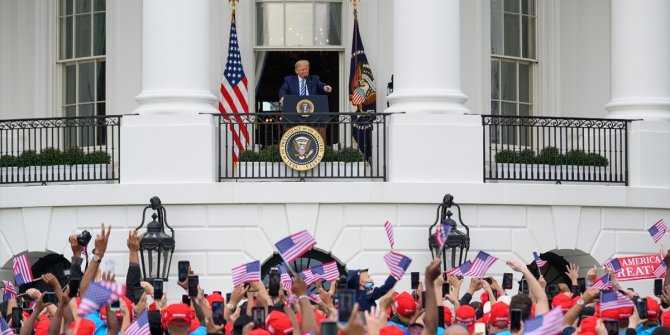 Trump, referring to the recent violent incidents in the USA, "He cannot even speak of law and order, how will he protect our police."
The President of the USA, who argues that he is ahead in the critical states, claimed that the figures announced in the polls do not reflect the truth.
Trump's refusal to make an assessment of whether he is still "contagious" has sparked controversy in the American media.
Many media outlets highlighted the comments that Trump "endangered public health" by participating in such a public event before fully getting rid of the virus, against the isolation requirements.