NBA star Anthony Davis' action during the match was disgusting. Davis sat in the corner and cut the nails of his feet with nail scissors.
NBA star Anthony Davis marked his team in the Los Angeles Lakers' match against Phoenix Suns yesterday.
27-year-old Davis scored 35 points in his team's last friendly match before the start of the season, making a great contribution to the 114-113 win as the top scorer.
Perhaps what got more attention was the NBA star cutting him toenails while on the edge of the field.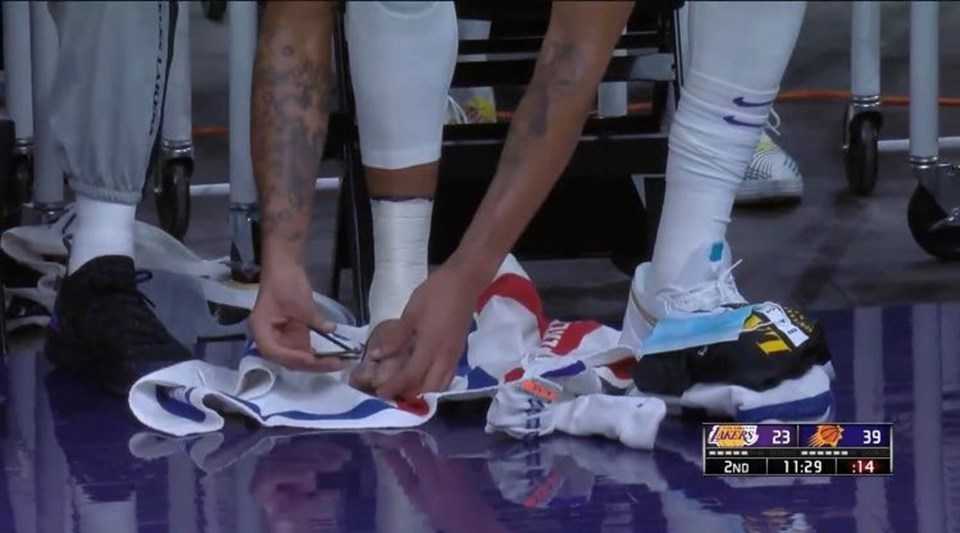 Many social media users have stated that Davis needs to cut his toenails at his home or in his locker room.
Davis, who contributed greatly to the championship of the Los Angeles Lakers, which he came to last year, extended his contract for 5 years at the beginning of the month for $ 190 million.
In the official statement, it reported that LeBron James agreed to $ 85 million for two seasons.
35-year-old James, 4 times the most valuable player in his career and 16 times all-star, was the most important player in the Lakers' championship last season with an average of 25.3 points, 10.2 assists, 7.8 rebounds and 1.2 steals. stood out.
Davis, who won the all-star title seven times, was among the architects of the Lakers championship with an average of 26.1 points, 9.3 rebounds, 3.2 assists, 2.3 blocks and 1.5 steals last season.
The last champion Lakers will host another team from Los Angeles, the Clippers, in the opening match of the 2020-2021 season on Tuesday.