Lady Gaga and Jennifer Lopez brought star power to the Biden-Harris inauguration ceremony. Both singers kept up with the fashion icon theme.
Lady Gaga took the stage at Congress to sing the national anthem before Joe Biden and Kamala Harris took the oath Wednesday. According to the report of Popstar opted for Daniel Roseberry's Schiaparelli Haute Couture outfit, which consists of a red long full-length ball skirt and a navy blue top.
The unique look is complemented by an oversized and gold dove brooch, a braided bun and gold microphone.
The appearance of the singer, who voiced the Chromatica piece, led to her almost instant comparison to The Hunger Games series on social media. Many have suggested that the outfits seen in the movies were the inspiration for Lady Gaga.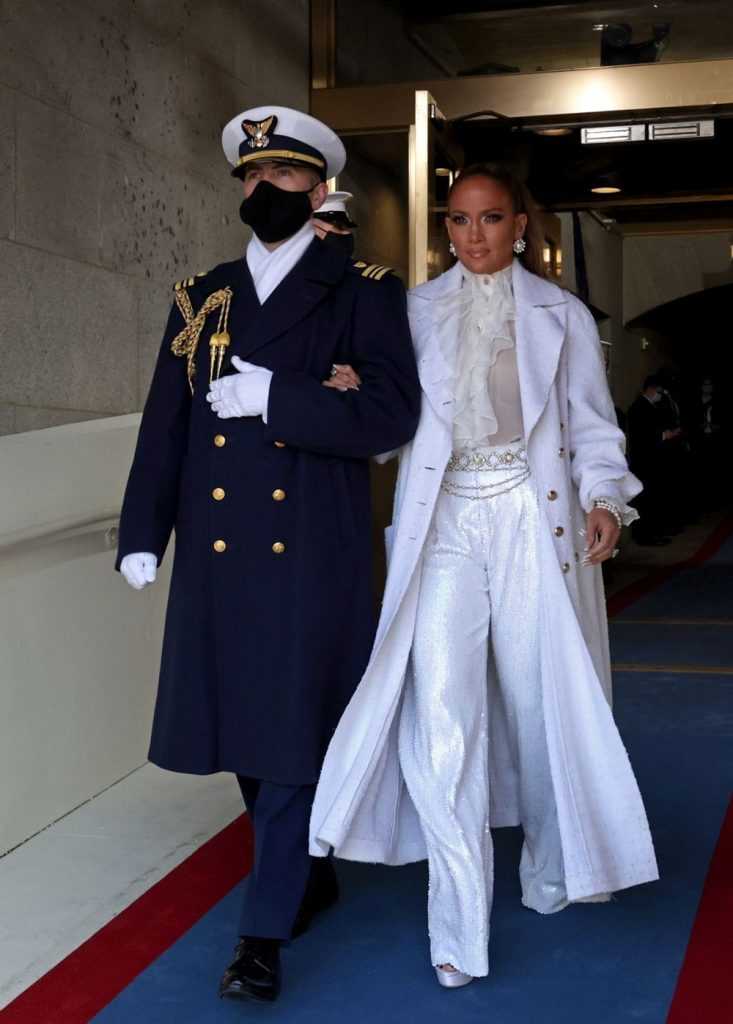 Jennifer Lopez chose an all-white dress that was equally unique to Lady Gaga's outfit for her performance, where she sang various patriotic-themed songs, including This Land Is Your Land and America the Beautiful.
Taking the stage at the oath ceremony, Lopez preferred a white blouse with a high collar and silk ruffles, a white sequined trousers and ankle-length white tweed jacket, all of which were described as Chanel products.
The 51-year-old star completed her look with a white hat and white gloves, as well as multi-pearl bracelets and earrings from Chanel, according to Fashioniasta, and belts stacked one under the other. Lopez's outfit received a predominantly positive response on social media, with audiences praising the singer's appearance and performance.