India received the top 5 of 36 Rafale-type fighter planes under the agreement with France in 2016.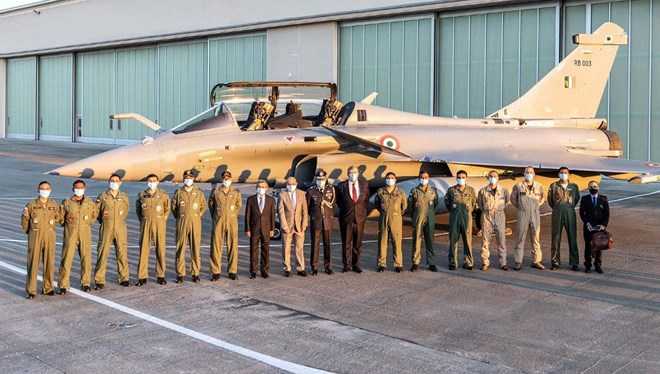 According to the news on the NDTV channel, 5 Rafale-type fighter aircraft landed on the Ambala Air Base in the province of Haryana.
Indian Defense Minister Rajnath Singh said in a statement on Twitter that Rafale warplanes indicate that a new era has begun in the military history of India.
Singh also shared an image of planes landing at the airbase.
Delivery of other aircraft is expected to be completed in 2022.
India, whose relations with Pakistan have been strained since Jammu Kashmir's special status has been removed and has border problems with its neighbor China, is taking steps to strengthen its military capacity.
On July 2, the Indian Defense Ministry approved the purchase of 21 MiG-29, 12 Sukhoi Su-30 MKI fighter aircraft, missile systems and military equipment, worth $ 5.2 billion, to strengthen the armed forces.
Since the agreement was signed with France in September 2016, the aircraft in question have remained the subject of controversy in India.
The opposition National Congress of India (INC), the aircraft negotiated at a lower price during their rule, He claimed that after Modi came to power in 2014, he was bought by paying 3 times.
The Modi government refused to disclose the price paid for the aircraft, citing the confidentiality provision in the contract with the French company.
On the other hand, 36 fighter planes to be produced by French defense company Dassault are reported to cost India $ 8.7 billion.