Pilgrim candidates in the holy land began to make their first circumambulation this year under the shadow of exceptional measures taken due to the new type of coronavirus (Covid-19) outbreak.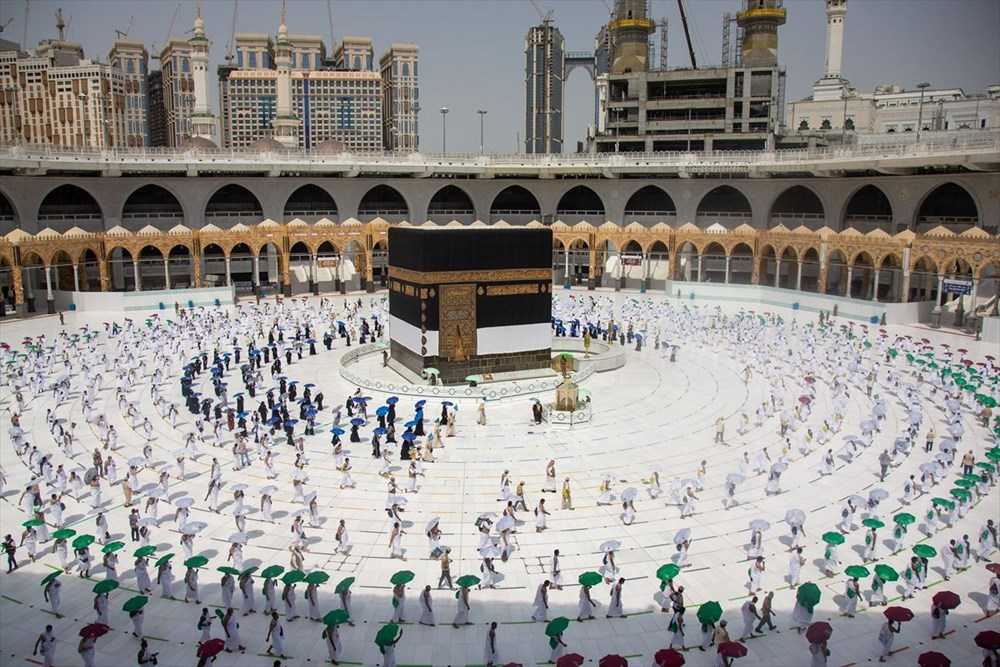 Pilgrim candidates made their circumvent in accordance with the social distance rule at the intervals marked by the authorities within the scope of the epidemic measures.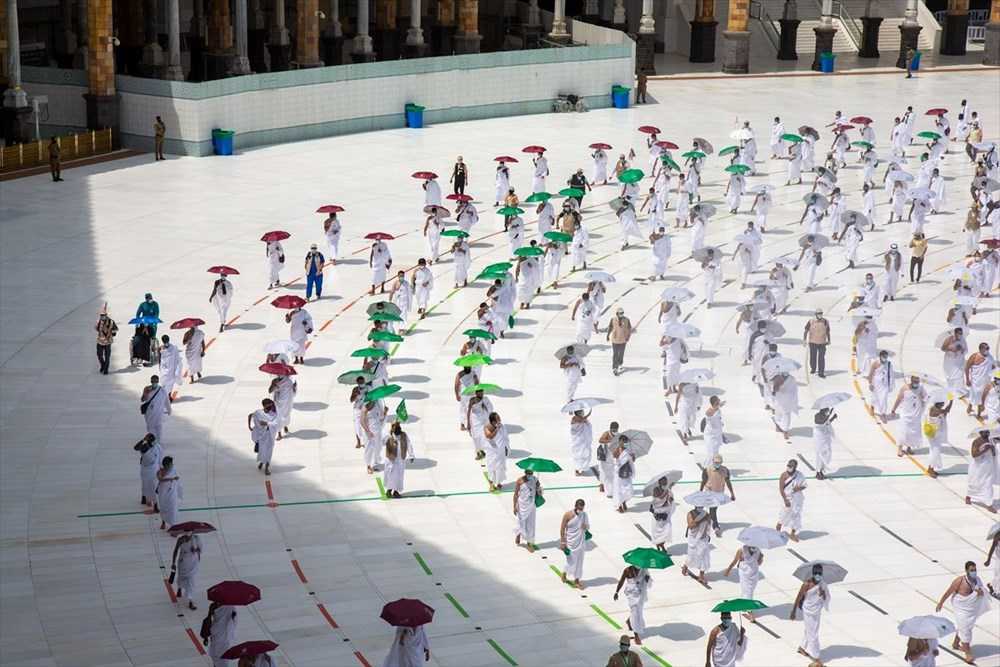 The news in Saudi Arabia's official agency SPA said that a prayer rug was prepared for each pilgrim candidate under the measures.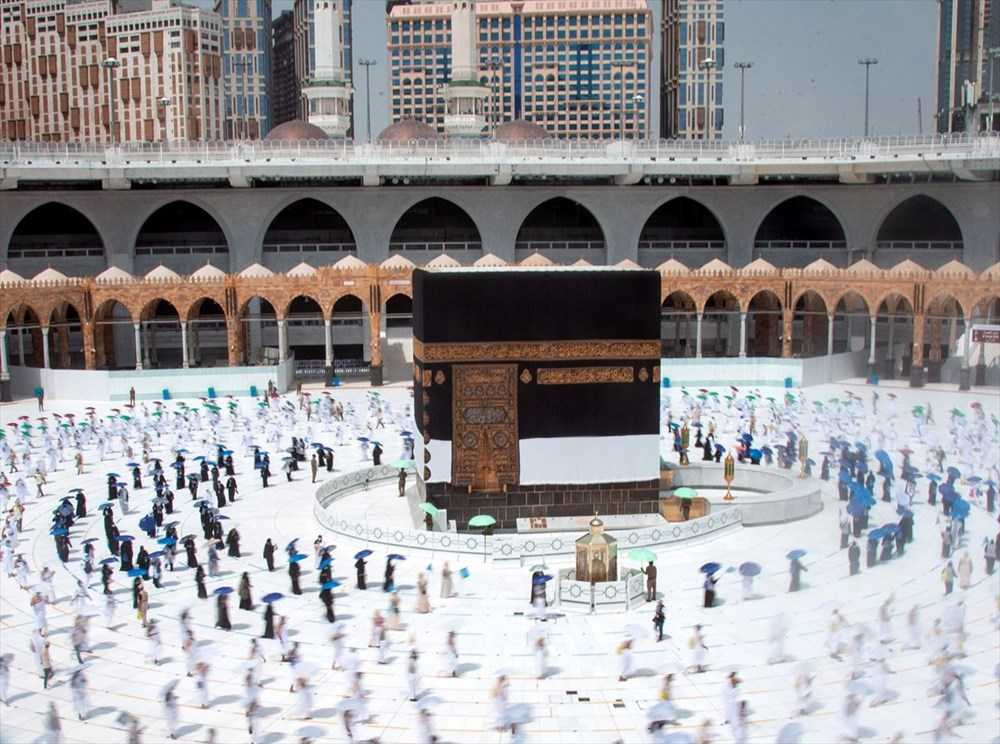 In the news, it was also stated that the pilgrim candidates who made kudüm circumambulation would move to Mina to fulfill the sunnah of the Prophet Mohammed on the 8th day of the month, according to the Hijri calendar, which was later called the "Day of Terviye".
Saudi Arabian authorities kept the pilgrim candidates under quarantine for 5 days in the hotels of Mecca before the pilgrimage within the scope of Covid-19 measures. Pilgrims candidates who came out of quarantine under the measures went to the area of magnitude.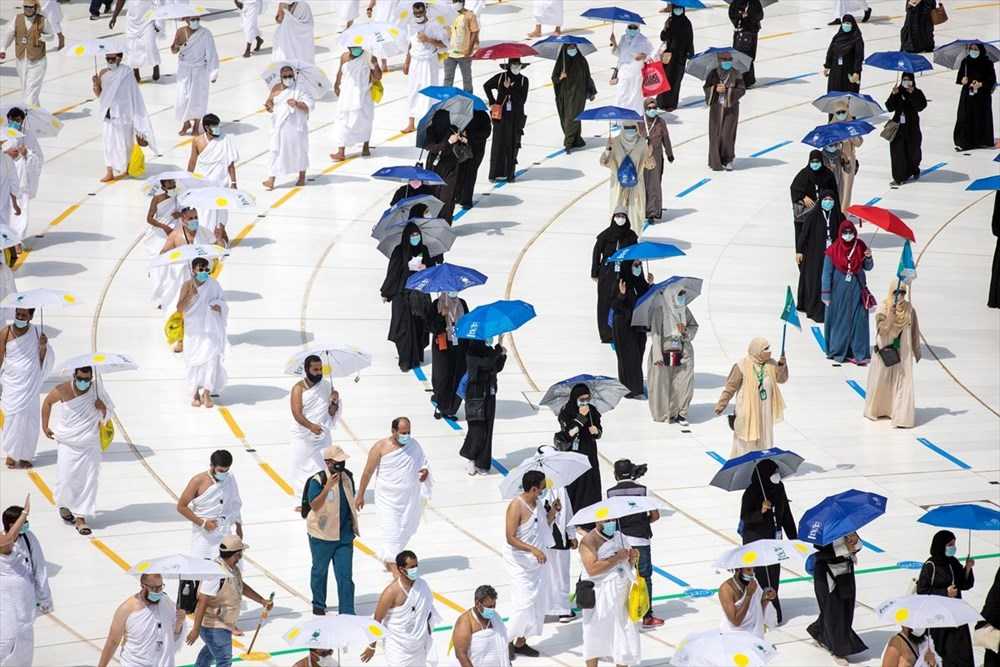 The authorities also intensified the disinfection and sterilization processes in the circumambulation area yesterday, and put in place instructions to prevent pilgrims from touching the Kaaba cover.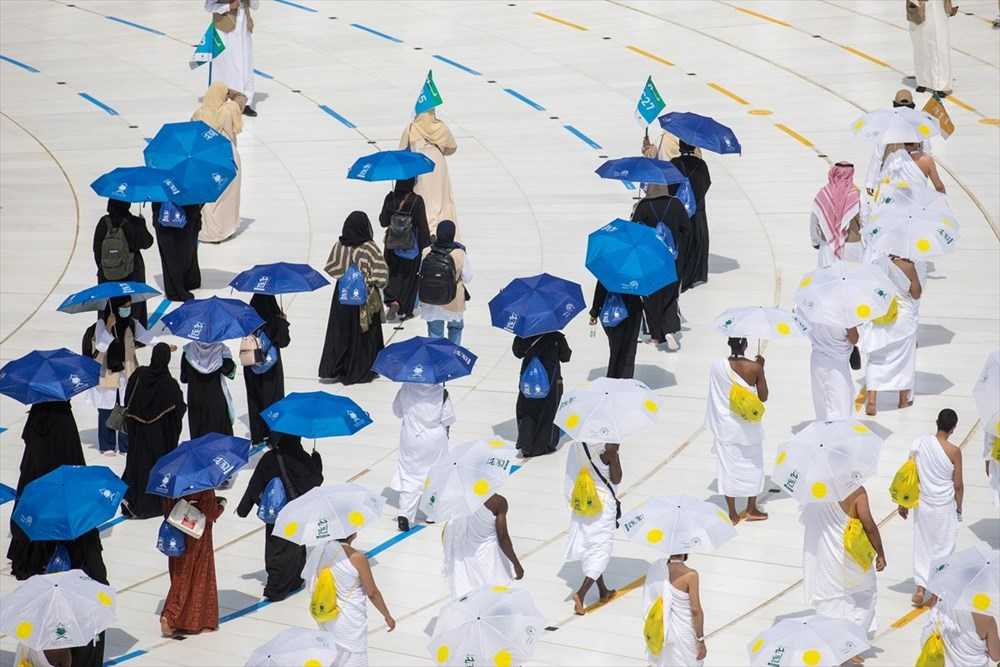 The Saudi Arabian Ministry of Hajj and Umrah announced that this year, due to the Covid-19 epidemic, it would limit the pilgrimage to only those living in the country, and would not accept pilgrims from abroad.
It is stated that the number of pilgrims who have reached around 2.5 million before will be limited to only 10,000 people this year due to the fact that pilgrims from abroad are not accepted.