The leaders of the 27 EU member states came together to negotiate the recovery program and the future budget to tackle Covid-19's economic consequences.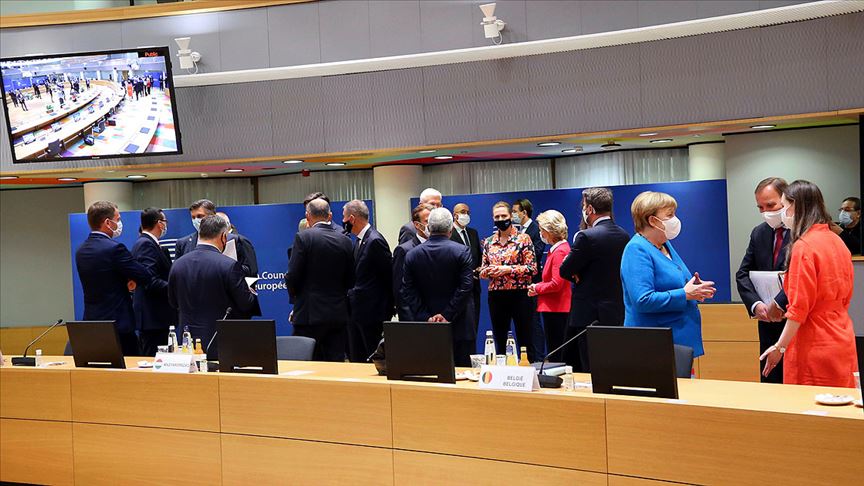 The leaders of the 27 member states of the European Union (EU) came together to negotiate the recovery program and the future budget to combat the economic consequences of the new type of coronavirus (Covid-19).
The second day of the EU Leaders Summit held in Brussels, the capital of Belgium, has started.
The summit, chaired by EU Council President Charles Michel, was attended by the heads of state or government of 27 member states and EU Commission President Ursula von der Leyen.
Bringing leaders together physically for the first time since the onset of the Covid-19 crisis, the summit will determine the EU budget of about 1 trillion euros in 2021-2027, with a total economic recovery program of 750 billion euros prepared against the economic effects of the epidemic. "The draft will be discussed.
Leaders will discuss the size of the rescue program, the amount of grants and credits, and the conditions of the audit mechanism to be implemented for them.
With the bailout program, leaders who will also discuss the EU's 2021-2027 budget will discuss the size of the budget, spending areas and the extent to which member countries will contribute to the future budget.
Difficult negotiations are expected between the EU countries to reach a bailout package to be determined by the member states and the future budget.
Discussions
Denmark, The Netherlands, Sweden and Austria, called "Frugal Four" among the EU countries, especially welcome grants in the rescue program.
These countries demand that EU countries in need be "conditionally" loaned and repaid in the future.
These countries also demand a strict inspection mechanism in case of grants.
Hungary and Poland look cold towards EU funding on the rule of law. They say that in such a case they will veto the budget and recovery program.
The decision on the EU budget and the rescue program is taken unanimously by the member states' EU Council and the European Parliament (AP).