Featuring Rambo, who received the voice and likeness of actor Sylvester Stallone. Has released a new Mortal Kombat 11 Ultimate gameplay trailer.
Former Special Forces soldier John J. Rambo, his signature survival knife for close encounters. Equipped with a compound bow for longer range targets, it brings combat skills to the Mortal Kombat universe.
An expert in melee combat, Rambo uses traps to take down any Kombatant he encounters by trying to guess his enemies while attacking with his predator hooks.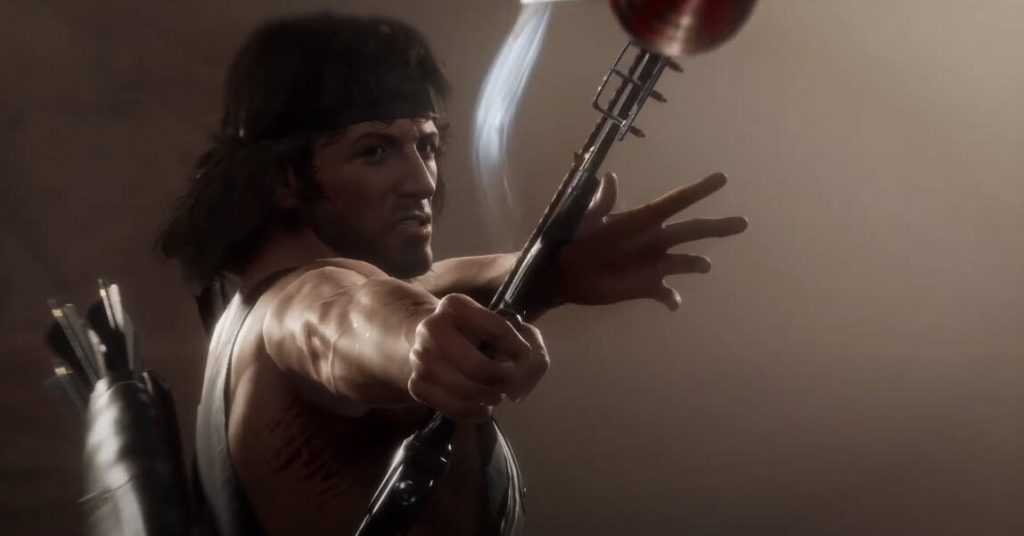 Rambo licensed by STUDIOCANAL. Joins the roster as a new playable fighter as part of Mortal Kombat 11 Ultimate and Kombat Pack 2 on November 17.
It will include character skin variants from the movies "First Blood", "Rambo: First Blood Part II" and "Rambo III".