Ukrainian President Volodymyr Zelensky discussed the crisis in the east of Ukraine with Russian President Vladimir Putin.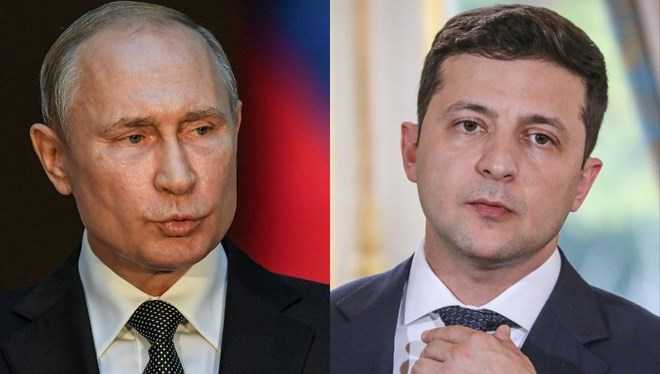 In a statement made by the Ukrainian Presidency, it was reported that the two leaders' phone calls addressed the implementation of the Norwegian Quartet (Germany, France, Russia, Ukraine) Leaders Summit decisions in Paris last year for the solution of the crisis.
In the statement stated that Zelensky and Putin expressed their satisfaction regarding the full ceasefire between the parties in Donbas, which will start on July 27, at 00.01, It was noted that both leaders agreed to urgently implement additional measures to support the ceasefire.
"The leaders of both countries cooperate in ensuring the access of the International Red Cross officials to the detainees, the activities of the European Security and Cooperation Organization (OSCE) Special Observation Mission, opening new entry-exit points on the contact line, withdrawing weapons from the contact line and mine clearance. negotiated. " expressions were used.
In the statement, it was noted that Zelensky opened the issue of the release of the Crimean Tatar Ruslan Suleymanov, whose 3-year-old son died tragically, to Putin.
It was stated that Zelensky emphasized that steps should be taken regarding the release of the Ukrainians imprisoned in Donbas, Crimea and Russia, and the issues regarding the special status of the Donbas region and the decentralization of the Ukrainian constitution were discussed.