After Melania Trump, one wonders what kind of president's wife Jill Biden, the new First Lady of the USA, will become. Her life, relationship with Joe Biden, her words and deeds give signs of how she will become a First Lady. Here is what is known and unknown about the new US president, Dr. Jill Biden … 
DR JILL BIDEN FIRST LADY OF FIRSTS
The new First Lady will be Jill Biden after the ceremony of Joe Biden, who won the US presidential election, assuming office in January 2021. Jill Biden, 69, has already taken her place in 231-year presidential history as America's first "doctor" first lady. There is another feature that makes the new president's wife, who is a university lecturer with graduate and doctoral degrees, the first. Jill Biden, whose name is written in front of the doctor's title means Dr. Jill Biden; She will be the first president to continue working outside the White House. The new First Lady teaches English at Northern Virginia Public University. Work plans after settling in the White House; includes free public university education, military families, cancer research development and training.
"TEACHING IS MY PASSION"
In an interview with Vogue magazine before the elections, Jill Biden said, "I love working. Like many of your readers, I am a working woman. Teaching is my passion. What I like to do. It's a true focus of my career and life. So I feel like I can cope and do whatever the wives of the president want to do, "she said. She stated that the new First Lady was determined at every turn and ready for the difficult task.
'WAS THE SECOND LADY'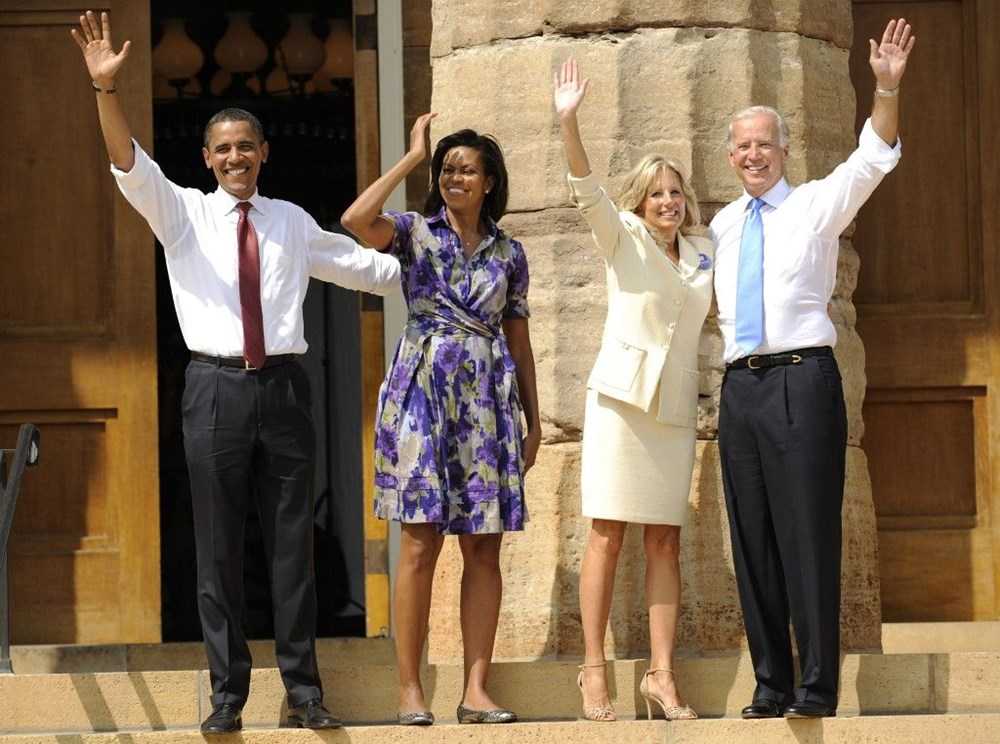 Joe Biden continued his profession full-time for two terms when he assumed the assistant of Barack Obama and Jill Biden was what the Americans call "Second Lady." However, his wife Joe Biden also gave the message that he will not be contented with only "teaching" in the new period. In the promotional video of the Democratic Party Congress, the new president said, "Jill's job is not teaching. This is who he really is ". And the scene was of Dr Jill Biden! The new First Lady took the podium at the congress.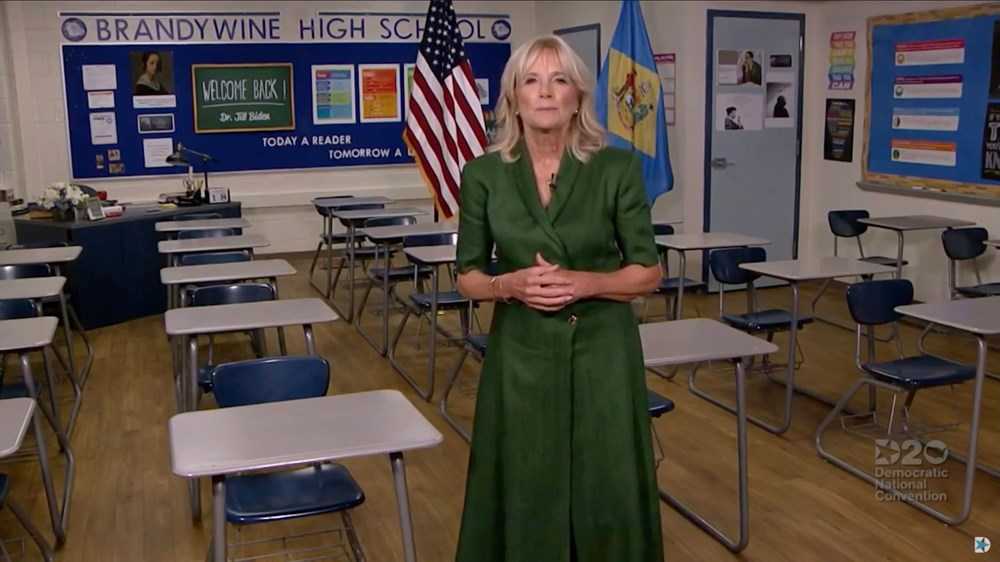 But this was not a familiar pulpit. The 36-year educator affected many Americans, mostly parents, in his speech in a classroom at the school where he taught for a period, published virtually due to the coronavirus pandemic. "The rooms are dark because the bright young faces that had to fill them are now limited to the boxes on the computer screen," said. By that speech, many Americans believed that Joe Biden was the right person to run the country, as well as Jill Biden as a well-equipped president's wife to steer the country through the education crisis.
HELPED JOE BIDEN OUT OF THE TRAGEDY
Part of the reason why the public believed in Jill Biden was his ability to get Joe Biden out of the dark, who was struggling with hardships when they met and looking for a way out of a great tragedy.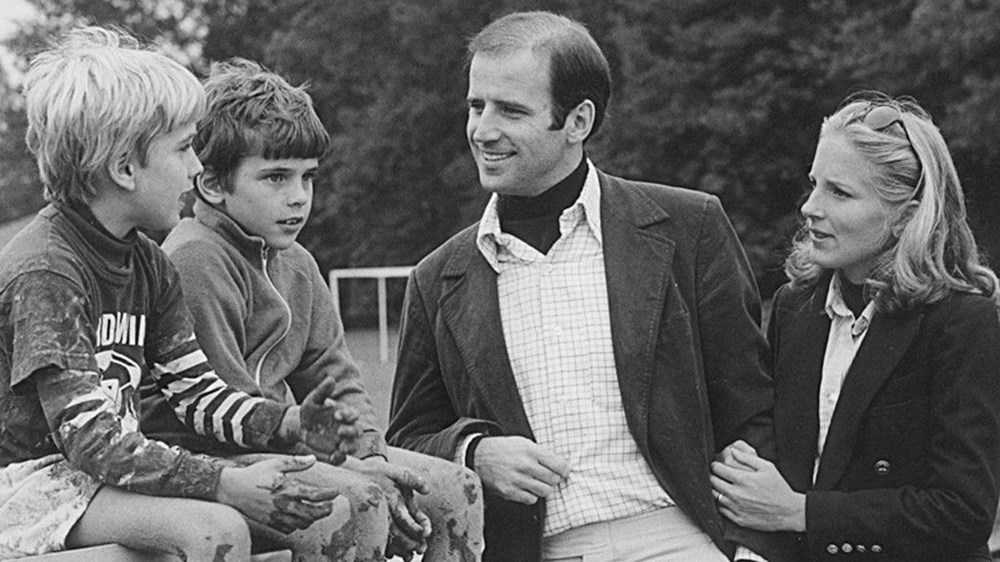 HOW DID A BROKEN FAMILY CONSOLIDATED
When the Biden couple met, Joe Biden lost his wife and little daughter in a traffic accident and was left with two boys. While describing those days, Joe Biden used the phrase "He brought us back". Jill Biden spoke in her own words at the Democratic Congress of the Democratic Party how she achieved this, saying: "At the age of 26, I did not expect to have to ask myself how we can reunite this broken family. But the answer is the same for our broken country, with love and understanding. "
Born on June 3, 1951 in Hammonton, New Jersey as Jill Tracy Jacobs, Jill Biden comes from a family of Sicilian descent. However, her life has always passed in the US. She spent his childhood in Willow Grove with her parents and four younger sisters. Her father was a banker and her mother was a housewife. She married Bill Stevenson in 1969 and graduated from college that same year. She modeled for a period of time in local agencies.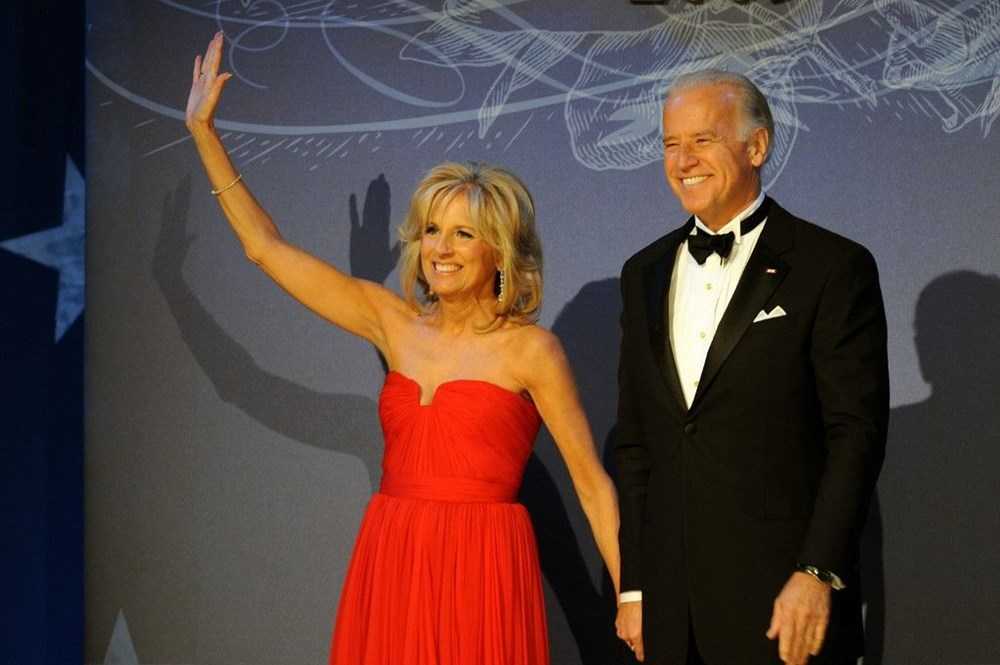 Her marriage ended in 1975. That same year, they met Senator Joe Biden through his older brother. Three years before they met, Joe Biden had suffered the worst tragedy of his life. His wife and daughter died in their traffic accident, and their sons Beau and Hunter survived.
"MOTHER, I FINALLY MEET A GENTLEMEN"
Jill Biden described the first time she saw Joe Biden, who was nine years older, as follows: "I was wearing jeans and a T-shirt when flirting with men, and he came to the door in a sporty coat and loafers. I thought, "God, this is not going to happen, one in a million."
But when they went to watch the movie A Man and a Woman on their first date, Jill Biden's mind changed. "Mom, I finally met a gentleman," she said when she got home in the evening.
Joe Biden proposed to Jill Biden five times. When explaining why he could not accept the offers, Dr Jill said, referring to the new president's two sons, "They could not have lost another mother. So I should have been 100 percent married, "she said. And when she was sure, they got married in 1977. Their daughter Ashley was born in 1981.
They became a family of five with the sons of Joe Biden, whom he adopted and mothered as his own children. When Beau Biden died of brain cancer at the age of 46 in 2015, Jill Biden was as devastated as Joe Biden. According to Jill Biden's friends, Jill Biden filled the gap Beau Biden left on her father Joe Biden with her extraordinary effort. It is being talked about how Jill Biden, who has faced good and bad times together in their 45 years of marriage, will now become a president's wife.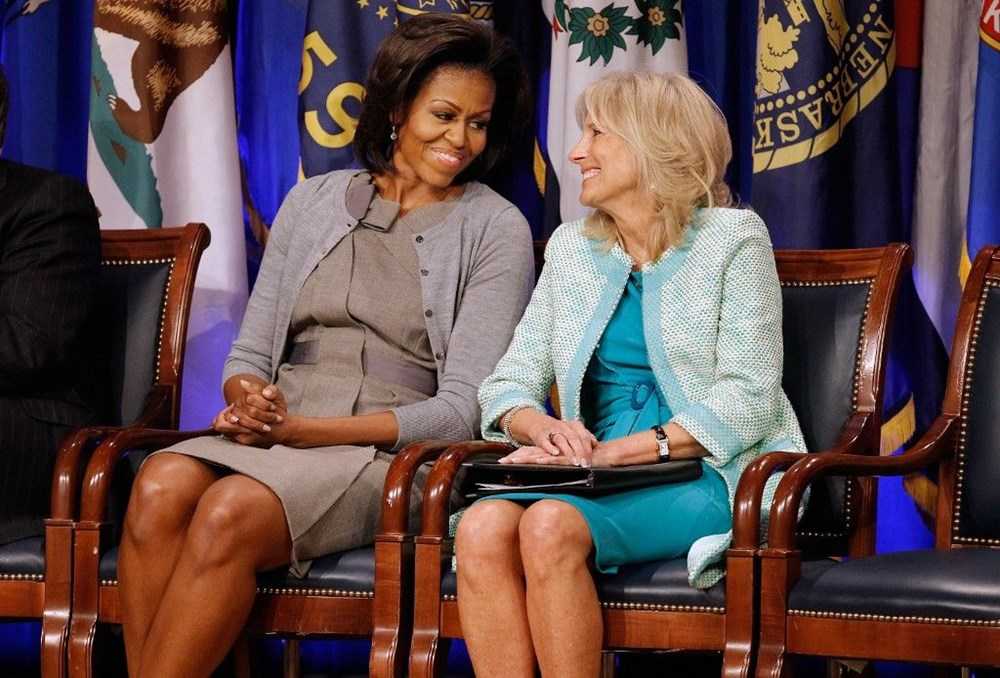 For Dr Jill, who has already pointed out that she will become an active First Lady, refusing to be the "stewardess president's wife", an analysis in the Washington Post says Michelle Obama will be a mix of Eleanor Roosevelt and Hillary Clinton styles. It is predicted that the passion for education of all three is combined with Dr Jill, and the new First Lady will be more participatory than her predecessor, Melania Trump.
A good runner, Jill Biden has loved this sport since the 1990s, when she started working with the Susan G. Komen Breast Cancer Foundation. She runs and does weight training five days a week. From time to time she goes on bike tours with her husband Joe Biden.
It is known that Jill Biden, known to be a person who likes to laugh and laugh, and known for her playful personality, once left a plastic mouse on the podium where Joe Biden was speaking. The same mouse then mysteriously reappears on his pillow. "I like to add a little humor when things get too serious," explains Jill Biden.