Brazil has approved Covid-19 vaccines CoronaVac and AstraZeneca for emergency use. The first Covid-19 vaccine in the country was given to a 54-year-old nurse.
The Brazilian Health Regulatory Authority (ANVISA) has approved the emergency use of CoronaVac and Oxford-AstraZeneca vaccines developed against the new type of coronavirus (Covid-19).
As a result of the application of Oswaldo Cruz (Fiocruz), the largest medical research foundation in Latin America and the Bhutantan Institute in Sao Paulo state, after the 5-hour meeting, ANVISA managers unanimously approved the emergency use of Covid-19 vaccines CoronaVac and Oxford-AstraZeneca.
At the meeting, which was broadcast live, it was stated that 8 million vaccines are planned to be applied in the first place, 2 million of which are expected to be brought to the country in the near future, AstraZeneca, 6 million of which is currently in the country.
On the other hand, ANVISA announced yesterday that the Russian vaccine Sputnik V, which was applied for emergency use approval in the country, needed more information about the phase 3 clinical trials.
FIRST VACCINATION GIVEN IN SAO PAULO
Following the approval of ANVISA, the first Covid-19 vaccine in the country was administered to an intensive care nurse named 54-year-old Monica Calazans.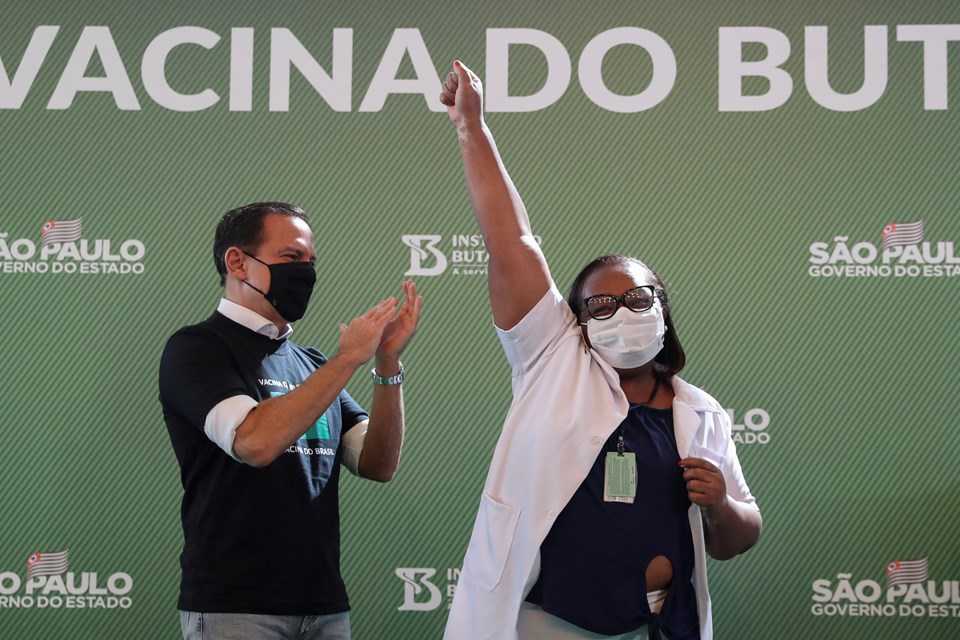 Sao Paulo State Governor Joao Doria shared on his Twitter account, "Monica Calazans: Woman, black, nurse, lives in the Eastern Region of Sao Paulo, the first person to get vaccinated in Brazil. representing. " used the expressions.
MORE THAN 350 MILLION DOSES
Brazil, one of the countries most affected by the Covid-19 outbreak, plans to receive more than 350 million Covid-19 vaccines this year. 212.4 million of them stand out as the vaccine developed by AstraZeneca and 100 million as the CoronaVac vaccine developed by Sinovac.
Working under the Ministry of Health, Fiocruz has the production license of the Oxford-AstraZeneca vaccine and has the capacity to produce 15 million doses per month. Bhutantan, which holds the production license of the CoronaVac vaccine, plans to produce 50 million doses of vaccine by the first half of 2021.
In Brazil, whose population exceeds 210 million, Covid-19, which cost the lives of 209 thousand 296 people, has been seen in approximately 8.5 million people to date.