When she started her modeling career in the 90's, with her outlook far from the beauty standards of the period. Kate Moss, who was criticized on the one hand, but also imitated and iconized and accepted as a cornerstone in waste fashion today. Proved that years could not change her with new magazine poses.
The 46-year-old supermodel was once again on the cover of Vogue magazine 28 years later.
Moss was the cover of the January 2021 issue of British Vogue, showing that she defied years. The 46-year-old British model proved that years couldn't change her as the cover of the magazine 28 years later.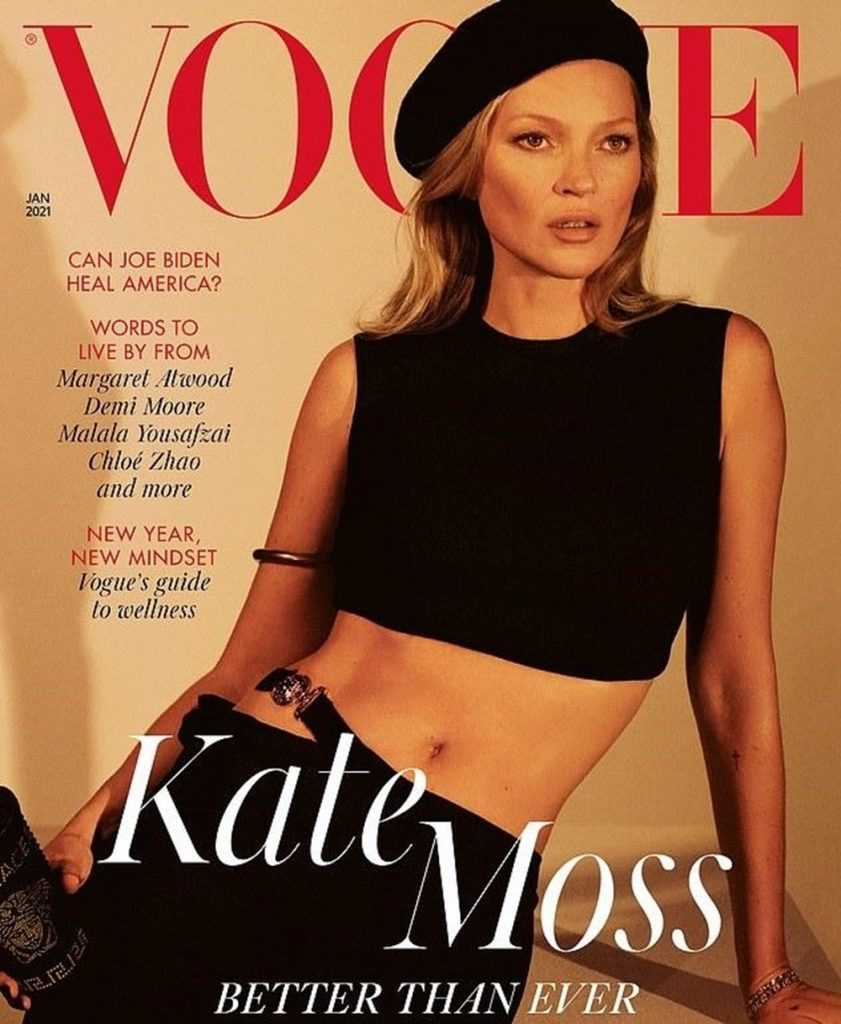 In a special video shot for Vogue magazine, Moss answered the questions of various stars, including his 18-year-old daughter Lila Grace.
She asked Moss about her daughter Lila Grace how she rested at the end of a busy day.
Moss replied to his daughter, "I like to take a hot bath and to sleep with you if you're available."
Moss was on the cover of the magazine in 1993 when she was only 19.
Discovered at New York JFK Airport at the age of 14, Moss is a. She drew attention with her petite physique, split front teeth, cheekbones and extreme weakness. In the '90s, it gained reaction with Calvin Klein advertisements presented with black and white photographs, but this increased its popularity.
"Kate Moss style" or "Kate Moss craze" has started all over the world, especially in England. She has become an idol and icon especially for young girls. It is now considered a fashion icon all over the world.