Loyal spectators of tennis matches, especially the Grand Slams, have been denied major tournaments this year due to the pandemic. French Open and Wimbledon failed. Many names at the top of the list did not participate in the highly anticipated US Open due to the corona virus: Rafael Nadal, Roger Federer, Ashleigh Barty, Simona Halep …
But there was a name on the court that has excited tennis fans lately: Naomi Osaka.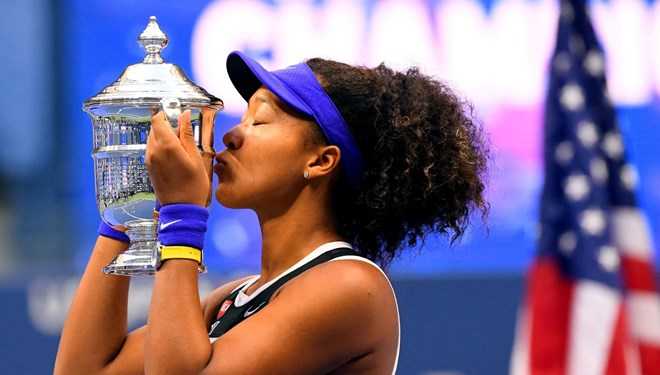 22-year-old Naomi Osaka embraced the third Grand Slam of her career in the United States where she grew up.
While she was celebrating his victory; Not only for his success, but also for his stance and challenge.
This is what made it the agenda of an outside journalist; Her conscientious and, of course, political attitude in the US Open.
"Tired of living with embarrassment," Naomi Osaka said in an interview earlier in the year.
Although she rebelled against "being shy," she actually broke her chains.
She embarked on an unwavering war against racism. Just before the US Open, she participated in the tennis tournament in Cincinnati. While the tournament was running, black Jacob Blake was shot by the police in the USA. Osaka withdrew from her semi-final match in reaction.
The successful tennis player was on the stage at the US Open shortly after. She came to the tournament, where millions of people were blindfolded, wearing masks with the names of the victims of racist attacks and police violence.
African-American health worker Taylor killed while trying to be detained in a police raid on his home in March.
Osaka explained why she chose her name for the mask she wore in the first tour:
"I knew that the tournament would be watched a lot. If anyone does not know Taylor's story, maybe this is how they learn."
Osaka's aim to raise and spread awareness. She achieved this throughout the tournament. Moreover, she is also the target of racism and discrimination.
Osaka's mother is Japanese, and her father is Haitian. She dismissed the Japanese as "Hafu" which means "half Japanese".
Although she has lived in the United States since she was 3 years old, she represents Japan, where one nation, one language, one culture dominates.
A hybrid tennis player using his Japanese parent's surname. She says that the voices of athletes may be more influential than politicians.
" BEING SILENT IS NEVER AN ANSWER "
"Keeping silent is never an answer," said Osaka, and was spotted wearing a mask with Elijah Mcclain's name in the second round of the US Open. 23-year-old black Mcclain, living in Colorado, died in custody in 2019.
The 22-year-old sportsman proudly bears his name.
We saw Osaka by the name of Ahmaoud Arvery when it advanced to the third round. Arvery was killed by a white father and son while jogging in Georgia on February 23.
In the fourth round, Trayvon Martin's name was written on her mask. When Martin was killed in racial hatred in 2012, he was 17 years old and unarmed.
George Zimmerman, who killed him, was acquitted of exercising his right to self-defense.
As the masks drew the attention of the press, Osaka was achieving its goal. The families of the victims issued a thank you message one by one.
Cameras Naomi Osaka recorded George Floyd's name this time when she reached the quarter-finals.
Floyd, 46, was stopped by a police officer in Minnesota on May 25. While the police were detained, he had pressed his neck with his knee for a long time.
We all watched the moments when Floyd, who passed away, said "I can't breathe".
The incident sparked racism debates against African-Americans in the United States, as the protests grew like an avalanche and spread across the country from Minnepolis.
That avalanche is still growing. George Floyd's name was remembered on a tennis court months after the incident, thanks to Osaka.
Walking towards the final of the tournament, the young athlete entered the semi-finals, this time with the name of another victim of police violence. Philando Castile. Castile, whose car, including his girlfriend and four-year-old daughter, was stopped by the police in 2016. While trying to pull out his wallet, he was the target of police bullets. Cameras were on record at that time, too. Naomi Osaka did not forget those images.
At the press conference, she said, "I'm trying not to cry. This is a little surreal. Actually I feel like I didn't do anything. What I do is just a tiny bit. "
In the final game, it was the seventh mask in the next. That name was Tamir Rice.
Rice, who lives in the city of Cleveland, was 12 when he was shot by the police. The cop who thinks his toy gun is real. Police opened fire on the African-American boy. Rice died in the hospital where he was taken the next day.
Stating that he received many racist messages during the "Black lives are precious" protests, Osaka. She has already made a name for herself with her struggle against racism at a young age as well as her determination on the courts.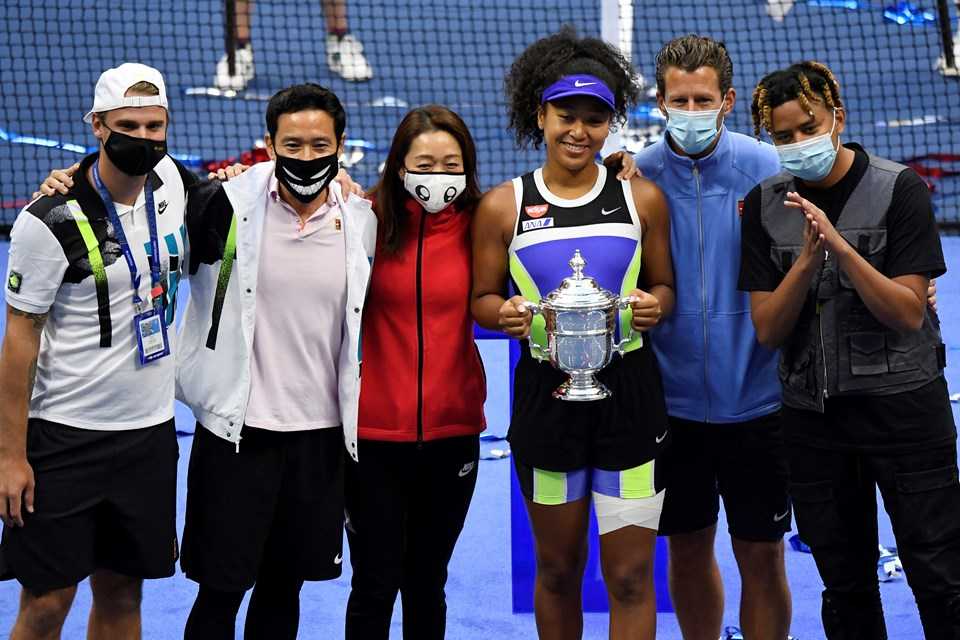 Naomi Osaka said, "Before an athlete, I'm a black woman. Watching the ongoing genocide of blacks at the hands of the police makes me sick to be honest. "
She is the first Japanese to win a Grand Slam.
She's also benevolent and humble enough to apologize to rival Serena Williams when she reaches her first championship.
When she received an offer from her favorite actor Michael B. Jordan to attend the movie premiere. She's too sympathetic to say "I'm too young to handle this stress."
Naomi Osaka is one of those who managed to make her voice heard in the United States, where blacks are treated as "potential criminals."
The unifying, awareness-raising power of sports, which has turned into a big industry in recent years and where gender discrimination has become chronic, is rising again with Osaka.