Sophie Turner, who peaked in her career with Game of Thrones, took a walk with her babies with her husband Joe Jonas. It was noteworthy that the famous couple took a mask measure.
American singer Joe Jonas, who embraced their first baby Willa during the pandemic period, and Game of Thrones star English actress Sophie Turner made family walks a habit.
The famous couple caught the lens while driving Willa through the streets of Los Angeles in their car. Sophie Turner, who tied her hair in a ponytail, complemented the purple Mayfiair sweatshirt she preferred for walking with black sandals and white socks.
The 31-year-old singer-songwriter Jonas, who prefers to wear sports like his wife, has combined his Prince jacket, Muhammad Ali t-shirt and shorts.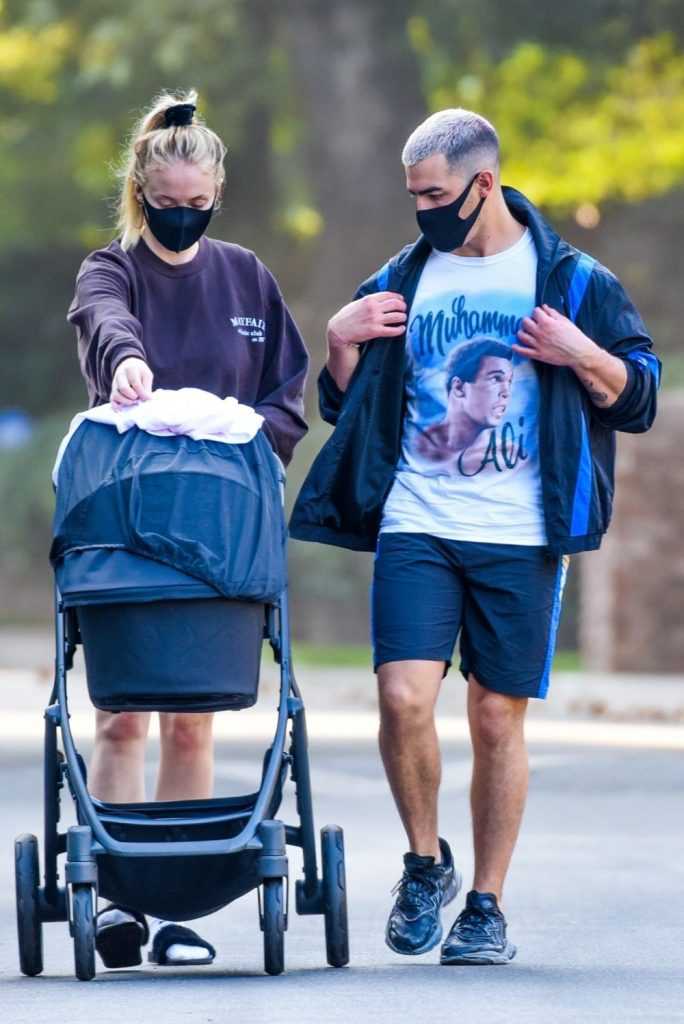 Both Turner and Jonas wore protective masks over their nose and mouth in accordance with the health and safety protocols put in place after the coronavirus outbreak.