Salma Hayek is celebrating her new age on vacation with her husband and daughter. Mexican actress does not neglect to share on social media. "Guess who turns 54?" she shared.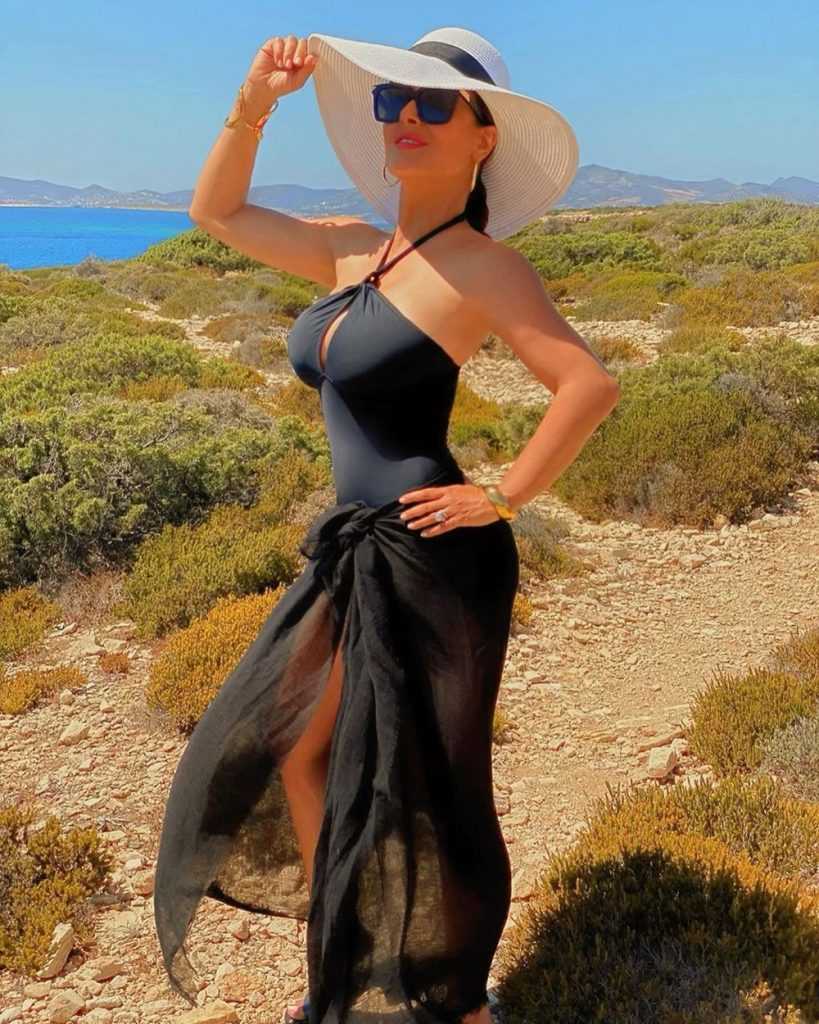 Famous actress Salma Hayek, born on September 2, 1966, is celebrating her 54th birthday today.
Hayek welcomes her new age on the island of Mykonos. She is accompanied by her wife Francois Henri Pinault and her daughter Valentina.
Hayek poses on her Instagram page with a black swimsuit, black pareo, sunglasses and a hat. "Guess who turns 54?" shared with the message.
Hayek also emphasized that the photo is not old in this post. They asked how she remained so young and fit even though she was 54 years old.
Hayek, often shared her swimsuit photos, gave the description of the "secret of youth" in an interview she gave before:
"You take some veal bone and cook it for hours. Then you add a tablespoon of apple cider vinegar and drink a cup a day."
Hayek stated that this mixture contains gelatin, fat and bone marrow. "This allows the restructuring of your skin texture, hair and nails. This mixture is a complete source of collagen," she said.
Saying that she does not have to have botox thanks to this mixture she consumes regularly. She said, "I'm afraid of botox. I have never tried it."