Real Madrid, which announced its championship a week before the end of its season in Spain, lifted the trophy.
Real Madrid, which played its matches at the Alfredo Di Stefano Stadium within the training facilities during the outbreak of the Santiago Bernabeu Stadium, celebrated its championship in front of the empty stands by beating Villarreal 2-1 in the training facilities.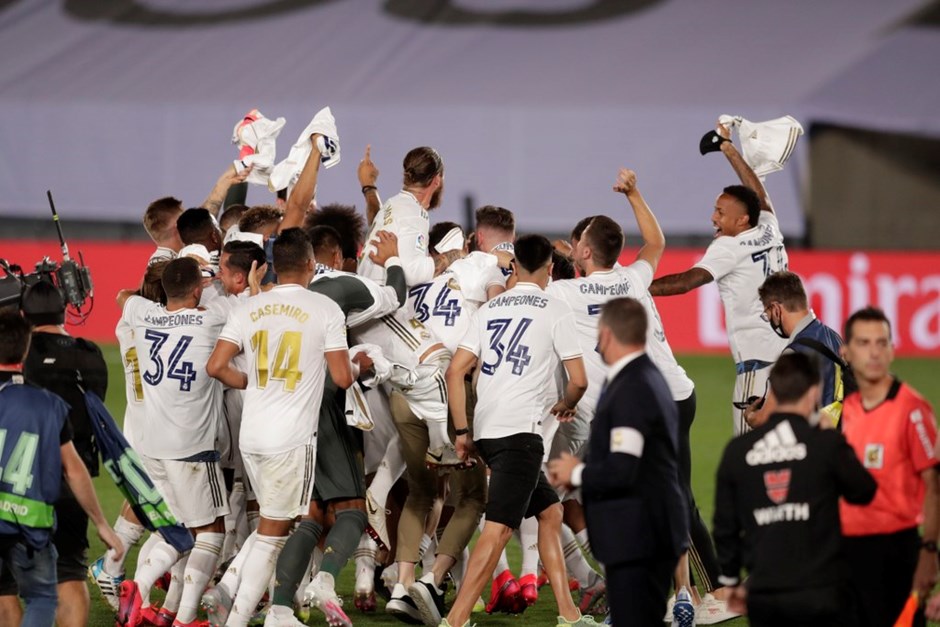 Celebrating its championship at the Alfredo Di Stefano Stadium, where it played for the first time in the history of A team matches, footballers wearing the "champions 34" t-shirt congratulated each other by lifting the trophy in front of the prepared stand.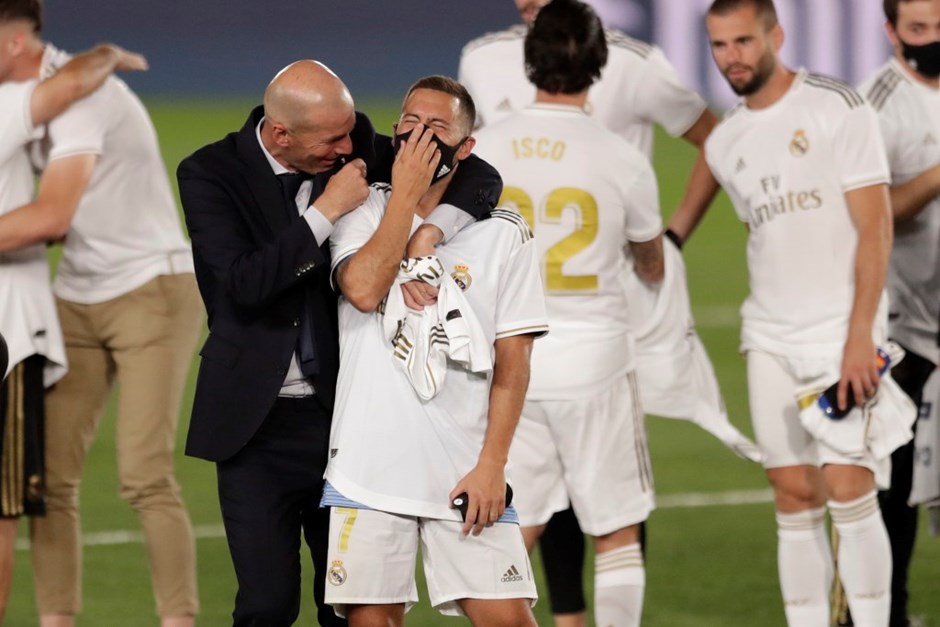 Real Madrid coach Zinedina Zidane said on Spanish television, "Winning the Champions League is always separate and special, but being a La Liga champion is perfect because the Spanish league is very challenging, requires a big challenge. The league is more challenging." said.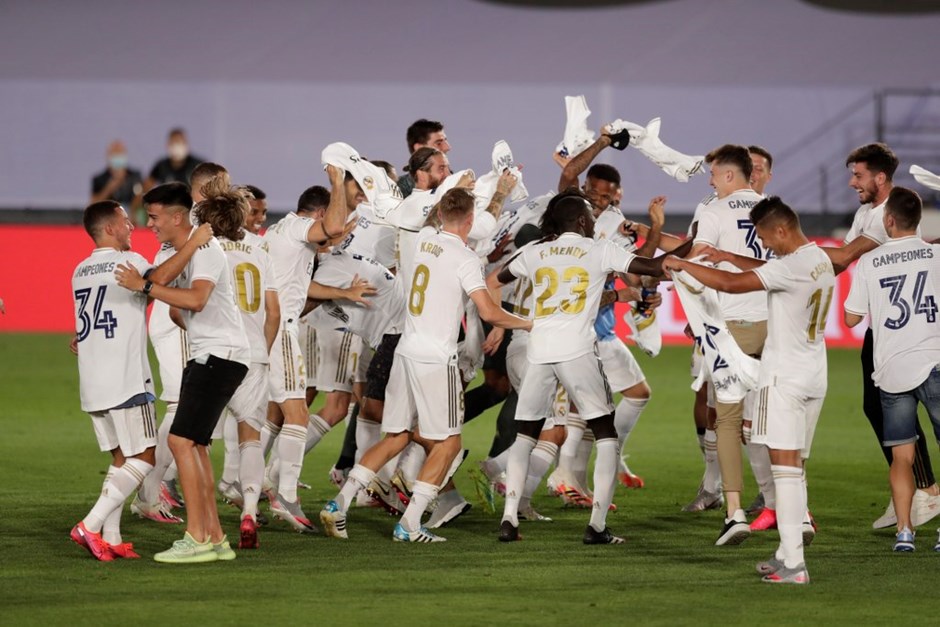 Zidane, who celebrates his footballers and expresses his excitement and pride, said: "It is one of the best days for me in terms of my professional career. It is amazing to return to football after the quarantine period and win the trophy." spoke in the form.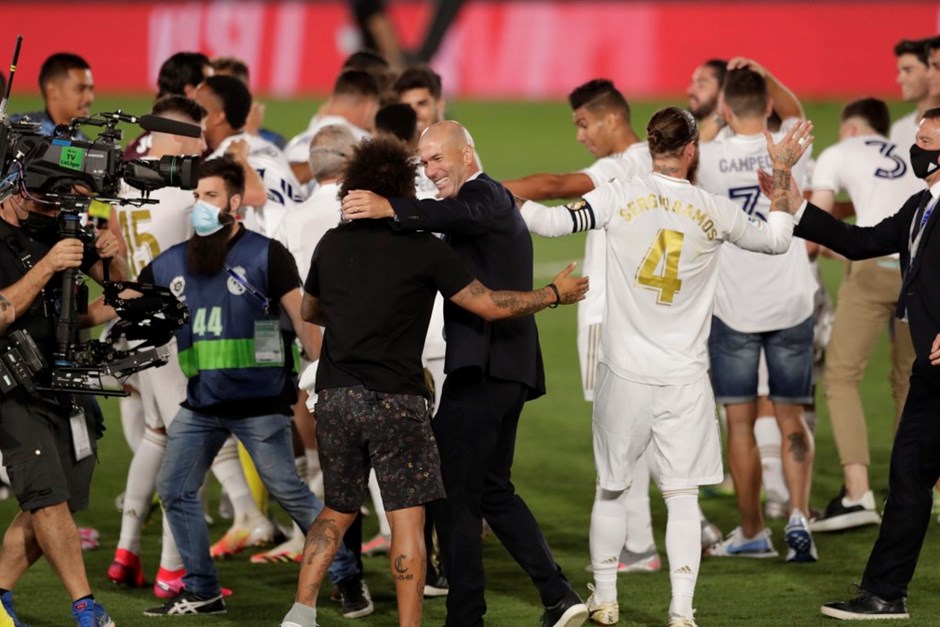 In the meantime, Real Madrid fans were accustomed to the call of the Real Madrid Club and the measures of the City of Madrid, this time it was not the celebration of trophies in Cibeles Square.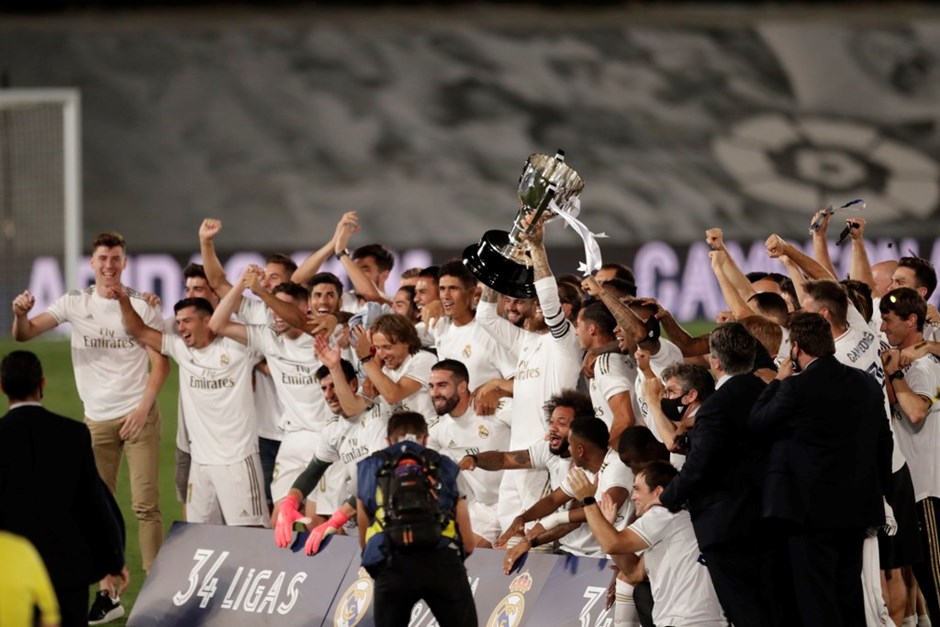 Around 300 police officers deployed around the square prevented the gathering of fans who tried to approach Cibeles, albeit very few.