The last queen of Madagascar before entering the French colony, III. Ranavalonana's crown was returned by the Paris government.
The crown of Queen Ranavalonana III, which was taken by France in 1897 and exhibited in the military museum Invalides in Paris for 123 years, was brought to the capital city Antananarivo.
The crown of Christophe Bouchard, French Ambassador to Antananarivo, at the symbolic ceremony held at the airport. Madagascar Minister of Culture and Communication Lalatiana handed it over to Andriantongarivo.
After the symbolic ceremony, the crown was delivered to the museum in the Queen's Palace (Rova Manjakamiadana), where it will be displayed with a cortege.
Madagascar President Andry Rajoelina had previously written a letter to his French counterpart, Emmanuel Macron, to hand over the crown. At the session held yesterday in the French Senate, the return of cultural assets belonging to Senegal and Benin was unanimously accepted.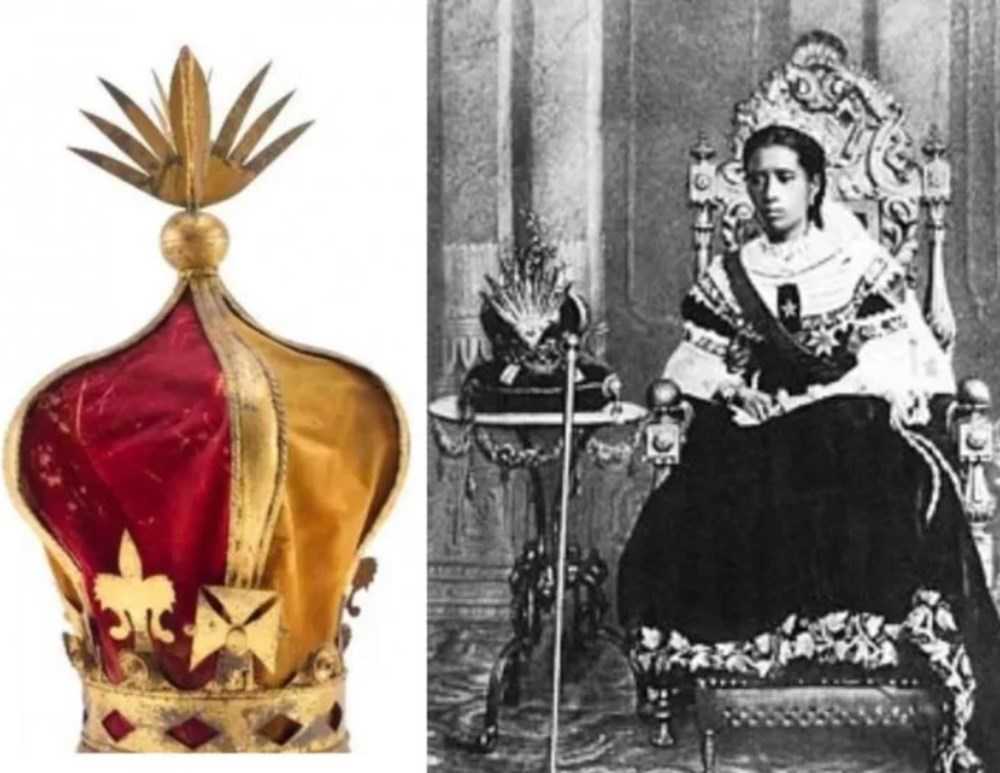 France has approximately 90 thousand historical artifacts belonging to sub-Saharan Africa, 46 thousand of which were taken between 1885 and 1960. Most of the works are exhibited in museums in many cities, especially in the capital Paris.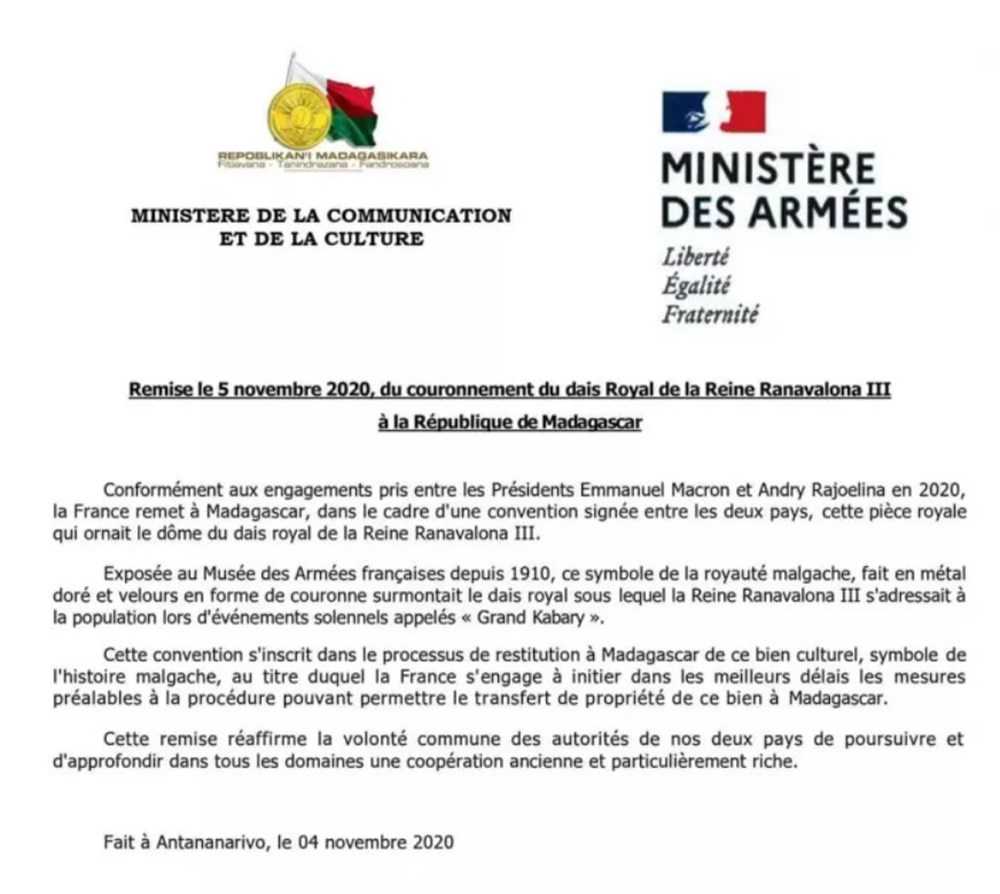 With its colonial activities initiated in 1524, France dominated more than 20 countries in the west and north of Africa, and 35 percent of the continent remained under French control for 300 years.