Pope Francis, the Spiritual Leader of Catholics, shown for the first time in a public religious ceremony with a mask.
In the past days, 4 people in charge of protecting the pope in the Vatican also found with the coronavirus.
At the ceremony in the Roman basilica, Pope Francis and Fener Greek Patriarch Bartholomew prayed for the ongoing wars, including the epidemic and Nagorno-Karabakh.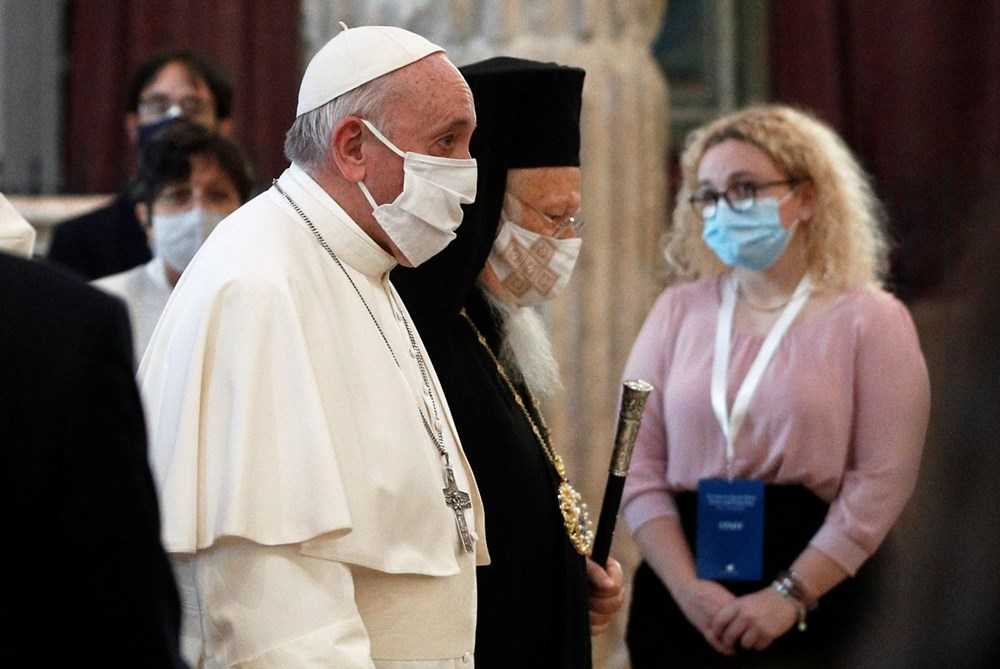 Pope Francis, who was criticized for not wearing a mask in previous religious ceremonies, wore a mask this time.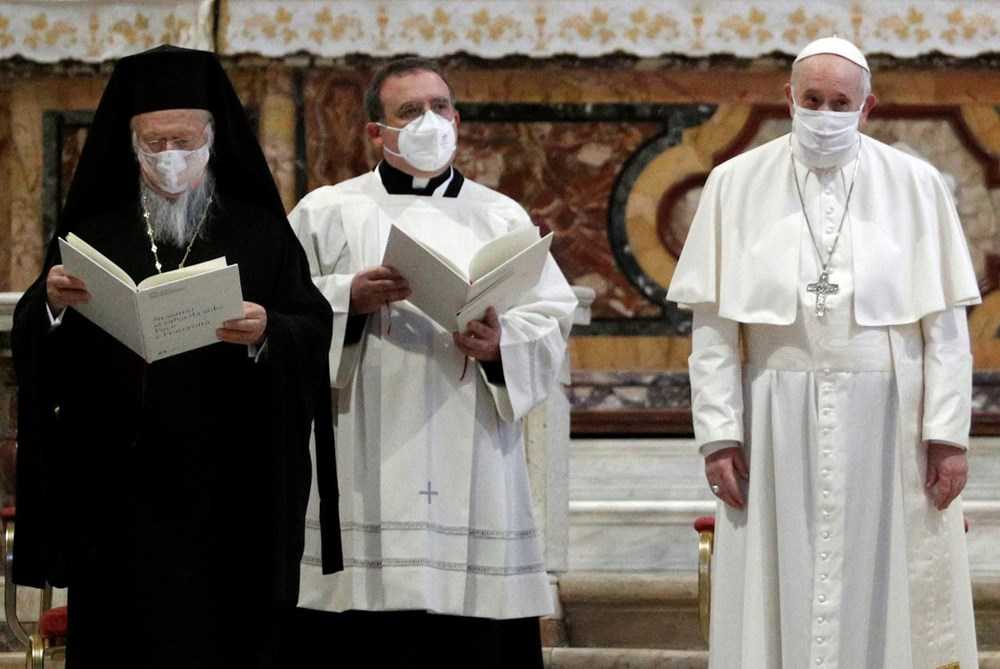 She just took off her mask to give a speech and put it back on when she finished speaking.
Fener Greek Patriarch Bartholomeos and other clergymen also wore masks at the ceremony.
In different parts of the capital city of Rome, Buddhist, Hindu, Sikh and Muslim religious leaders simultaneously prayed for peace.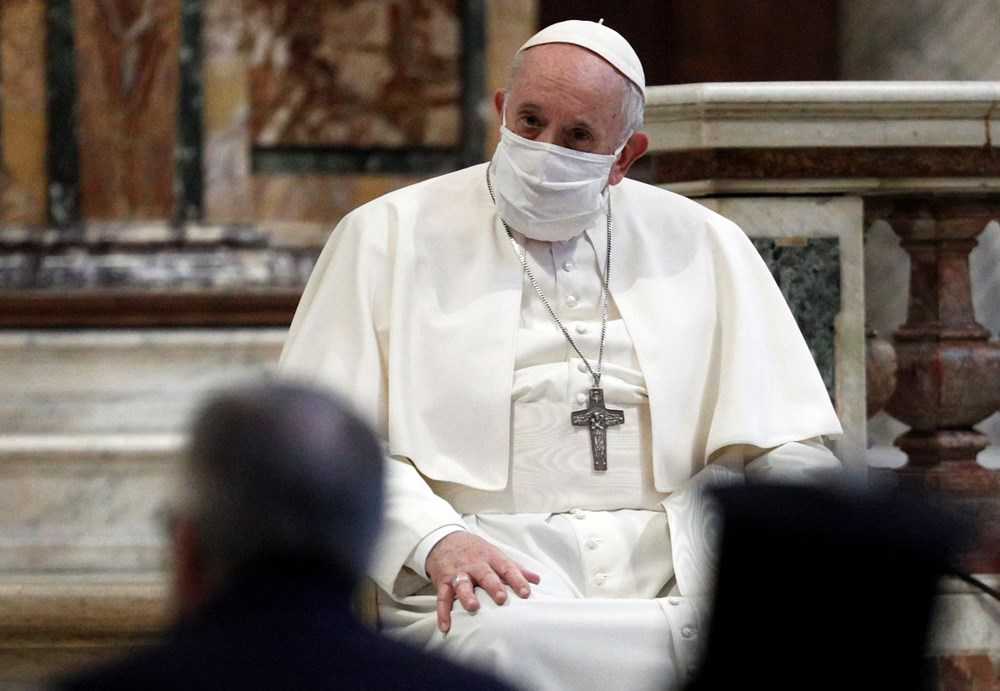 There has been an increase in corona virus cases in Italy recently.
All 4 members of the Swiss Guard, who were tasked with protecting the pope in the Vatican, were infected.