Indonesia was shaken by a plane crash. The passenger plane carrying 62 people crashed into the sea shortly after takeoff. Search and rescue teams were dispatched to the region. Whether there were any survivors and the cause of the plane crash is unknown.
In Indonesia, the passenger plane belonging to Sriwijaya Airlines took off from the capital Jakarta to make the Pontianak flight. Minutes after takeoff; the plane disappeared from the radar. Boeing 737-500 type passenger aircraft had 50 passengers and 12 crew members.
Transport Minister Budi Karya Sumadi and the pilot. He said he contacted air traffic control to climb to an altitude of 29,000 feet.
Authorities announced that the wreck, thought to belong to the plane, was found at sea. Passenger plane reportedly crashed between Lancang and Laki islands off Jakarta's northern coast. Ships were sent to the area where the wreck was found for search and rescue work.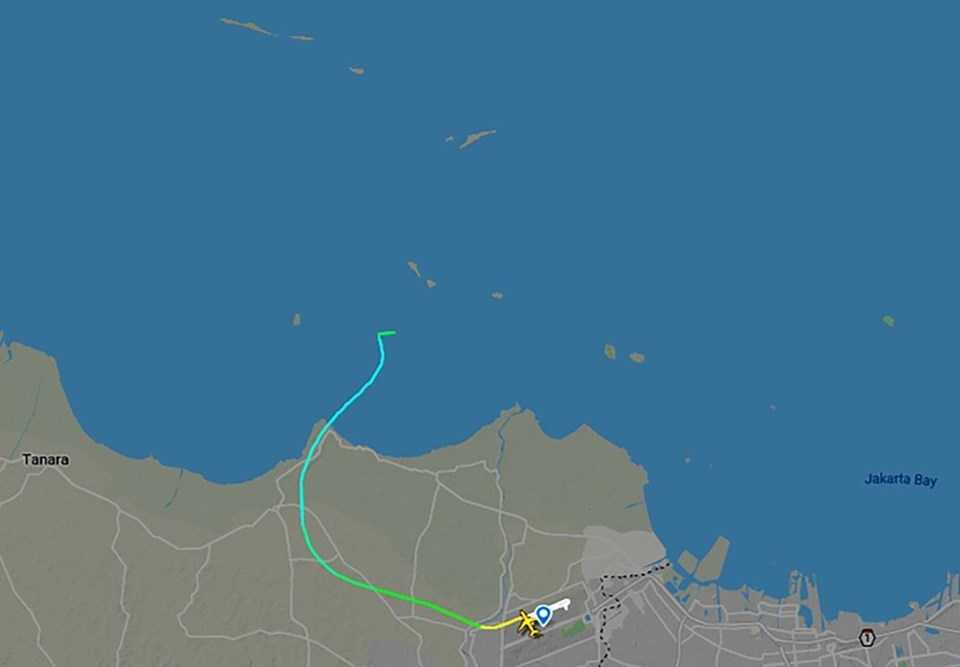 Clothes and metal pieces found by local fishermen in the region. Were also delivered to the National Transportation Safety Committee for examination. The local media also shared images of the wreckage thought to belong to the plane. It was announced that 62 people on the plane were Indonesian citizens.
In the statement from the airline company, it was stated that the 26-year-old plane was in good condition and it was delayed for half an hour due to heavy rain. The cause of the plane crashing is not yet known.
In 2018, the Lion Airlines Boeing 737 Max passenger plane crashed in Indonesia, and there were no survivors of the 189 people on the plane.