The coronavirus outbreak does not slow down in the United States. Statistics show that casualties increased by 20 percent in July. Experts warned that deaths would increase even more in August. The American administration has announced that it has signed a 100 million dose vaccine agreement with two pharmaceutical companies.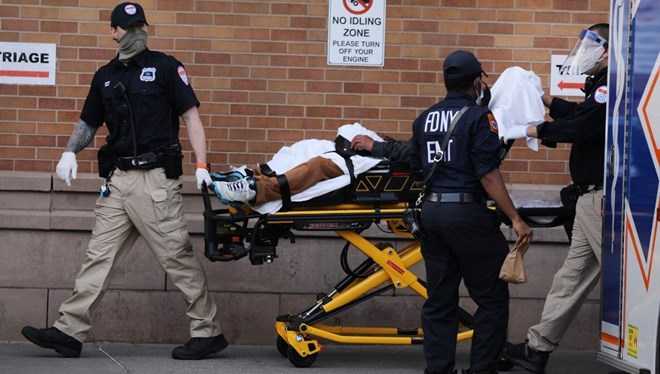 Deaths from coronavirus in the United States again broke a record. The highest loss of lives has been recorded since May 27. About one thousand 500 people died in one day.
Deaths in the United States have been rising rapidly since June. Almost every minute, an American loses his life from the coronavirus.
In July, more than 25 thousand people died from coronavirus. Loss of life increased by 20 percent in a month. The total number was based on 155 thousand.
Experts announced that worse is on the way. The American Center for Disease Control predicts that loss of lives will be between 168 thousand and 182 thousand as of August 22. Deaths are reported to accelerate in Alabama, Kentucky, New Jersey, Puerto Rico, Tennessee and Washington states.
The number of cases in the country also increased by 69 percent last month. It has doubled in 19 states. The number of daily cases across the country broke a record on July 16 with 77 thousand.
White House consultant Dr. Deborah Birx said the outbreak was shifting from Arizona, California, Florida and Texas to the Midwest.
The American Administration announced that a vaccine agreement has been signed with two French and one British pharmaceutical companies. Washington will pay a total of 2 billion 100 million to the two companies. In return, 100 million doses of vaccine will be taken. It is stated that 100 million doses are sufficient for 50 million people. The option to purchase another 500 million doses, if needed, is also included in the agreement.