Karlie Kloss, married to Ivanka Trump's wife Jares Kushner's brother Joshua Kushner. She announced on social media that she voted for Joe Biden.
Famous supermodel Karlie Kloss voted in the US election. The 28-year-old former Victoria's Secret model posted on social media showing whom she voted for. Kloss posted a photo showing the ballot envelope with the mask that read Joe Biden and Kamala Harris. The famous model said, "What is your plan to vote? This is mine – signed, sealed and delivered ".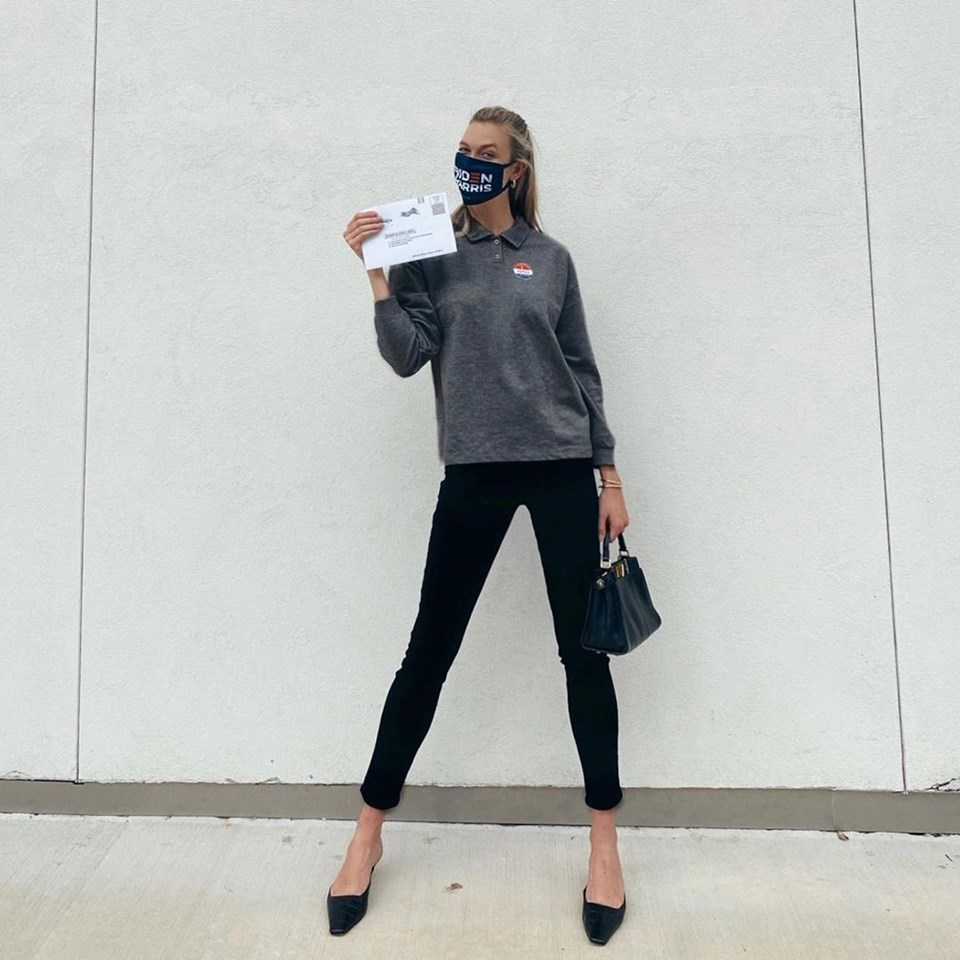 Kloss is married to Joshua Kushner, brother of Jared Kushner, Ivanka Trump's wife.
Kloss, who is married to Joshua Kushner, brother of Jared Kushner, US President Trump's chief adviser and son-in-law. In an interview last year, she gave details of what it feels like to have a direct connection with the Trump Family. She commented "It was difficult" about being associated with the family. Kloss said she was constantly questioned about her political views or whether she agreed with Trump's actions and words. "But I chose to focus on the values I shared with my spouse, and these are the same liberal values I was brought up and guided throughout my life."
Kloss's relationship with Joshua Kushner began long before Donald Trump announced his candidacy for president in the previous election.