Houston Rockets beating Oklahoma City Thunder 104-102 in the NBA play-off first-round match. Made the series 4-3 and reached the semi-finals.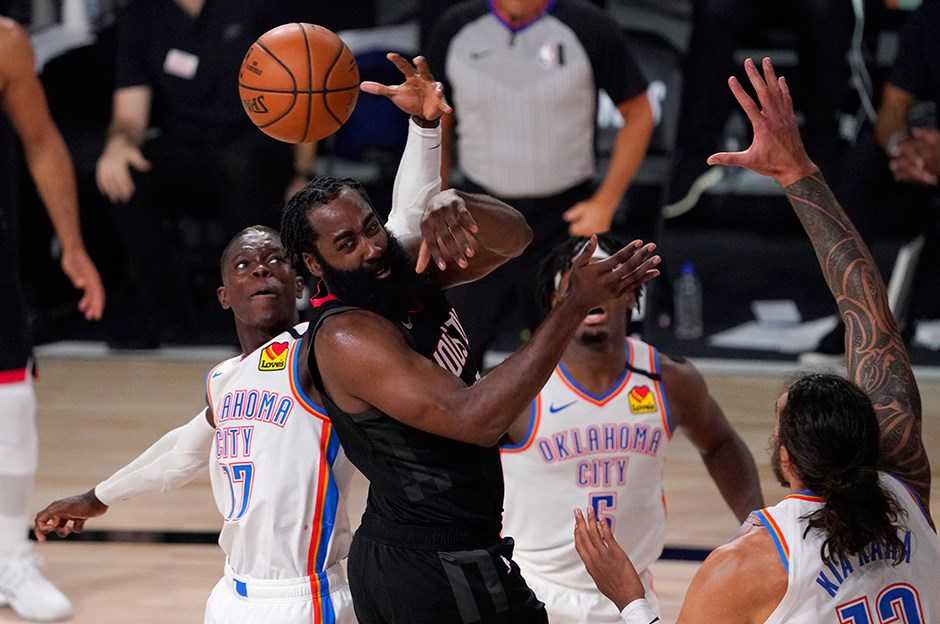 The NBA continued with 2 matches. Houston Rockets defeated the Oklahoma City Thunder 104-102 in the 7th match of the Western Conference first-round matchup. Houston Rockets Made name in the semi-finals and became a rival of the Los Angeles Lakers.
In Rockets, Robert Covington scored 21 points, 10 rebounds, "double-double", Eric Gordon 21 points, 3 rebounds, Russell Westbrook contributed 20 points, 9 rebounds.
In Thunder, Luguentz Dort's performances of 30 points, 4 rebounds and Chris Paul's 19 points, 11 rebounds.
Miami Heat took 2-0 lead in the semi-finals
The Miami Heat beat the Milwaukee Bucks 116-114 in their Eastern Conference play-off semi-final second match, leading 2-0 in the series.
In the Heat, Goran Dragic with 23 points and Tyler Herro with 17 points played.
At the Bucks, Giannis Antetokounmpo's 29 points, 14 rebounds and Khris Middleton 23 points, 6 rebounds.