Racism and police brutality were protested in Brussels, the capital of Belgium. Many people were detained due to the show's being unauthorized.
Brussels
Hundreds of demonstrators gathered in Mont des Arts Square, near Brussels central train station, carrying anti-racist signs in a demonstration with the theme "Stop class justice, stop racist justice".
The slogans "No justice, no peace", "Stop police violence", "Stop racist police", "We want justice" were shouted at the demonstration.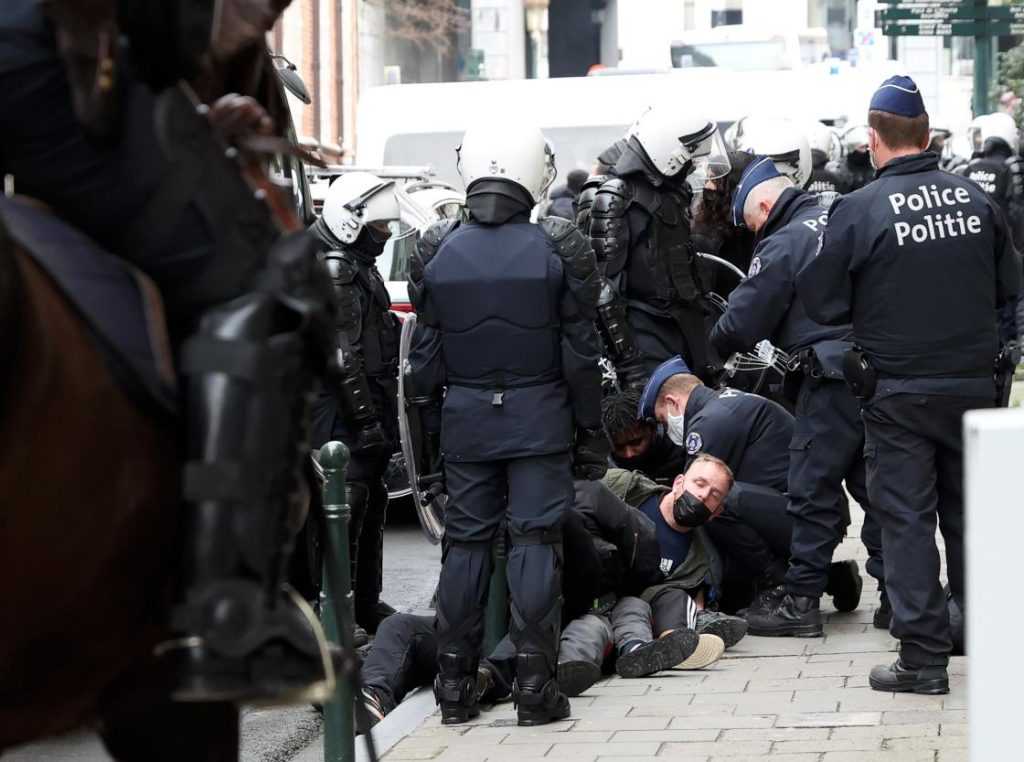 The protesters paid tribute to the 23-year-old African teenager, Ibrahima Barrie, who died in custody in Brussels.
Police detained many demonstrators on the grounds that the demonstration was unauthorized. Brussels police previously announced that a maximum of 100 people could be allowed in the demonstration due to the new type of coronavirus (Covid-19) pandemic.
Demonstrations were held in Brussels on January 13, when Barrie, of African origin, died one hour after being detained for failing to comply with epidemic measures. In the incidents, a police station and some vehicles were set on fire, and places such as bus stops and bank cash machines were damaged. The prosecution had launched an investigation into Barrie's death.