The person who climbed the wing of an airplane in Las Vegas, USA, was preparing to take off and caused great danger. It happened before the passenger plane of Alaska airlines took off from Las Vegas in the state of Nevada, USA.
The man, who crossed the barbed wire into the Maccarran Airport, then climbed onto the wing of the passenger plane.
The man tried to climb the tip of the wing.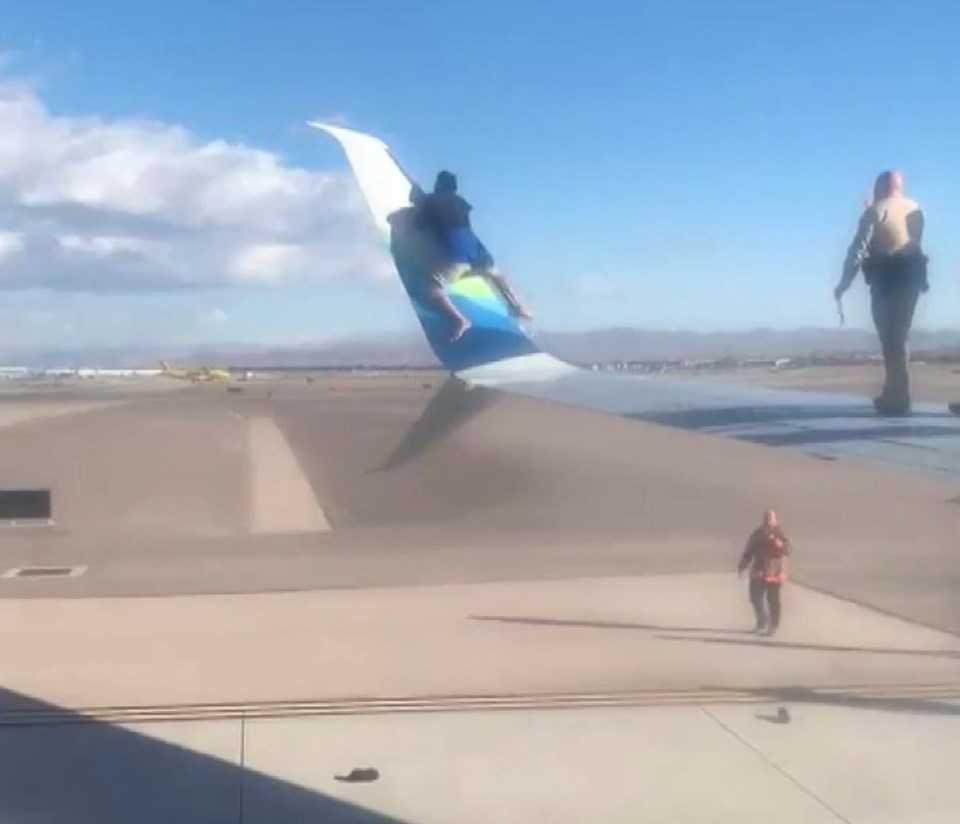 As those moments were reflected on the passengers' cameras, the plane was stopped.
While the police teams tried to intervene in the incident, the man who slipped off the wing of the plane and fell was detained.
It was announced that the man on the wing of the plane was not in good mental health. The passenger plane took off after a 4-hour delay following the inspections.