This is the first time ever! The gigantic crocodile is on the golf course!
The crocodile, accidentally seen on a golf course in the USA, caused a surprise. After the video was posted on the Internet, the crocodile was stunned with its huge arms and imposing size. Many people have asked the same question, could this be evolution?
The crocodile seen on the golf course in Florida shocked the people. Surprising with the size of its arms and its huge size, the crocodile makes goosebumps of those who see it. During the tropical storm Eta in Florida, US, all people took shelter in their homes and the crowd of people outside was cut.
In a video posted on the Internet, a vehicle driving on the road during Eta, a huge animal walking on the golf course, and these images made an impact in a very short time.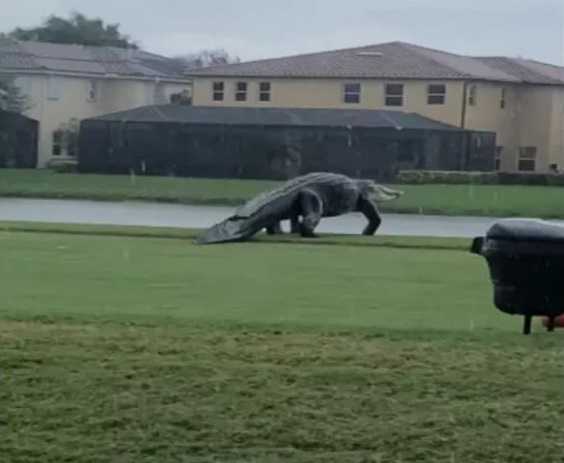 The video shows a crocodile walking on the grass at the golf course towards the water. It is not uncommon to see crocodiles on the golf course. Authorities state that they have seen alligators on this golf course before.
But this time it's different. The reason why the video is surprising on the internet is that the crocodile seen is of a size never seen before.
The video shows the animal's imposing gait on its huge arms and legs, waving its enormous tail. Internet users who saw the video asked "Can this be evolution?" Many of those who saw it compared the crocodile to the dinosaur, which is not unfair. Another comment was that the crocodile resembled Godzilla.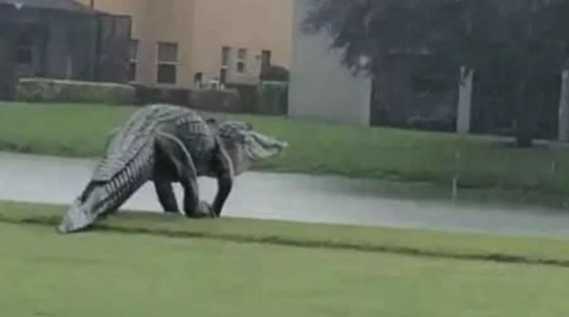 The golf course attendant who shot the video stated that he saw the alligator around 2 pm. "It was real and it was a complete shock when I got close," he said. The guard did not call the police or the Wildlife Conservation team for help. He let the crocodile continue on his way.