Brad Pitt regularly going to his ex-wife Angelina Jolie's home to spend time with children. The famous actor was displayed on the motorcycle before the visit.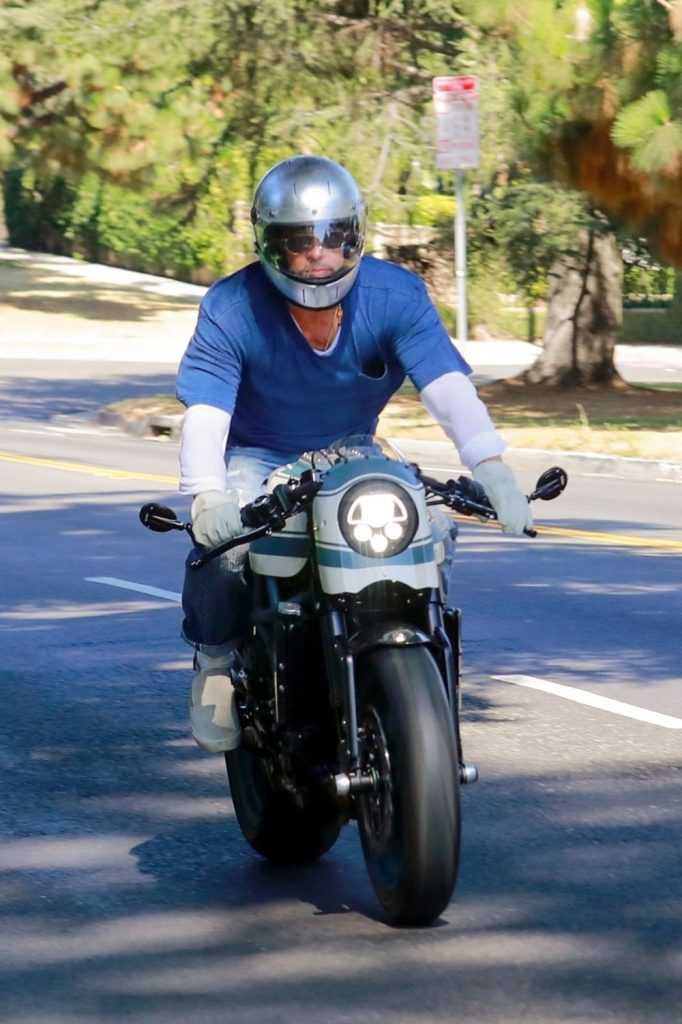 Since their breakup in 2016, the duo Brad Pitt and Angelina Jolie have been through their best times in their relationship. The couple, who have a tense relationship during the divorce process, are now coming together for their children.
Pitt, 56, was spotted going Jolie's home in Los Angeles on a motorcycle. As he entered the $ 25 million house in Los Feliz, Los Angeles, Pitt was noticed as a guest, but as the owner of the house.
When the famous star arrived at the house, it was seen that he quickly entered the door by pressing the security code.
This was not the first time Pitt visit Jolie's home. Pitt, who recently learned that he has melted the ice between them, spends time together with both Jolie and his children.
It was noteworthy that the actor did not use any protective material other than a helmet while riding a motorcycle.
Although Jolie is often seen spending time outside with his children, Pitt has never been photographed with his children since the divorced four years ago.
Jolie and Pitt, who broke up in 2016 and officially divorced in April 2019, after their child Maddox (18), Pax (16), Zahara (15), Shiloh (14) twins Knox and Vivienne (11) solve their custody problem put it in a better way.
A custody program for children was determined. The program is far from creating the tension the duo experienced in the past. Children spend time with both their mothers and fathers.