British Prime Minister Boris Johnson stated that there will be no need for a second collective quarantine nationwide in the fight against the new type of coronavirus (Covid-19).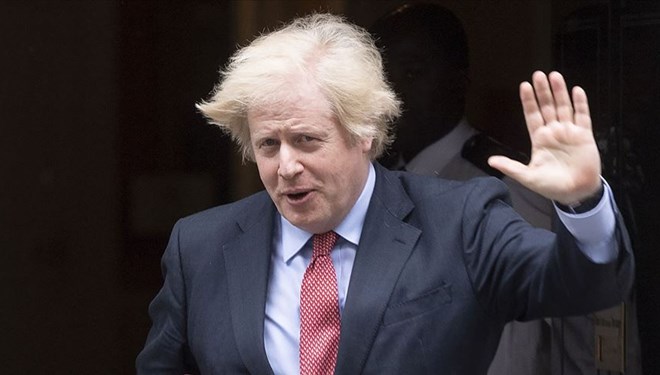 British Prime Minister Boris Johnson, in an interview with The Sunday Telegraph newspaper published on Sundays, likened the entire country quarantine application to "nuclear deterrence", "I definitely do not want to use it and I don't think we will have to use it." used the expression.
Noting that he hopes to "largely return to normal" at Christmas, Johnson stressed that they can make quarantine decisions at "local level" if needed in the future.
UK WANT TO PRODUCE ITS OW 5G INFRASTRUCTURE
Speaking about the decision of the UK's Huawei company's equipment not to use the country's 5G infrastructure, Johnson said, "Let's start doing some of these things ourselves, work with countries of the same mind and set up the equipment. Whether potential, 5G, fiber, gigabit or super-speed broadband internet, Great Britain can be really good at all of this. " used expressions.
THE MANY PEOPLE'S DEATH
Britain, where more than 45 thousand people died due to Covid-19, ranks first in Europe in terms of loss of life and third after the USA and Brazil worldwide.
The quarantine, which started on March 23 in the UK, was partially relaxed on May 13, and the restrictions on exercise were removed, and those who were not able to work from home, such as construction and manufacturing workers, were also allowed to work.
In the next process, while retail stores, restaurants, bars, hotels, hairdressers, cinemas, places of worship, museums, libraries and galleries are reopening, indoor sports halls, indoor pools will be opened from 25 July and working from home on 1 August. it was announced that the staff could return to the offices.