Joe Biden and Deputy Kamala Harris, who was sworn in as the 46th president of the United States, laid a wreath at the Monument to the Unknown Soldier at Arlington National Cemetery.
Washington DC
In the shadow of a controversial election process in the US and the events of the 6 January Congress, Joe Biden and Deputy Kamala Harris, who took the oath under heavy security measures, took over.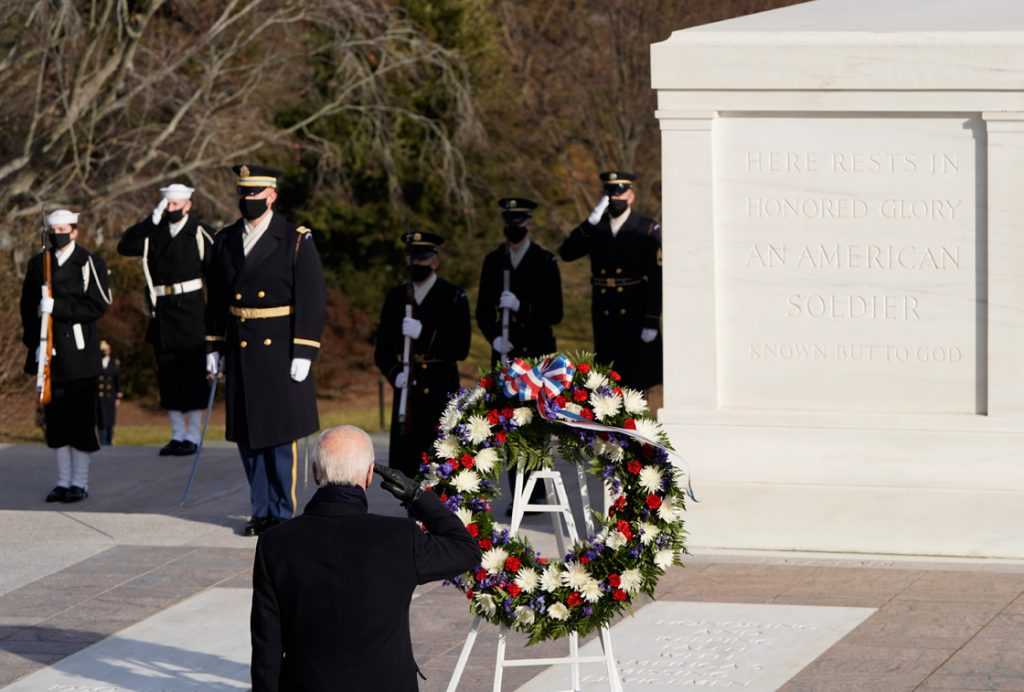 After the inauguration ceremony, Biden and Harris signed the documents required for chairmanship at the Congress.
Biden and Harris, who left the Congress after receiving the gifts of the Congress leaders, inspected the National Congressional Area Joint Task Force as part of a military ceremony.
After the ceremony, Biden and Harris left the Congress with the presidential convoy, passing to Arlington National Cemetery and laying a wreath at the Unknown Soldier Monument.
Biden was accompanied by former presidents George W. Bush, Bill Clinton and Barack Obama. Biden, 78, became the oldest president in US history after today's ceremony.
Biden's oath ceremony was held with a limited number of participants, both due to the new type of coronavirus (Covid-19) epidemic and due to security concerns after the Congress events on January 6.
Kamala Harris, daughter of a Jamaican and Indian family, Biden's assistant, became the first black, first woman and first Asian American to take this position.