Anti-government protests that started last year in Chile. It continues to intensify at regular intervals in the country. The protesters demand the release of those detained in the demonstrations that led to the resignation of former President Pinera.
Protests took place in Italy Square, the main gathering place of demonstrators in the capital Santiago. Demonstrators gathered here, resignation of President Sebastian Pinera. The demonstrators demanded the release of those arrested in demonstrations that have been going on since last year.
In the events that took place in the protests, the police intervened with pressurized water to the demonstrators who threw hard objects at, set up barricades and lit fire.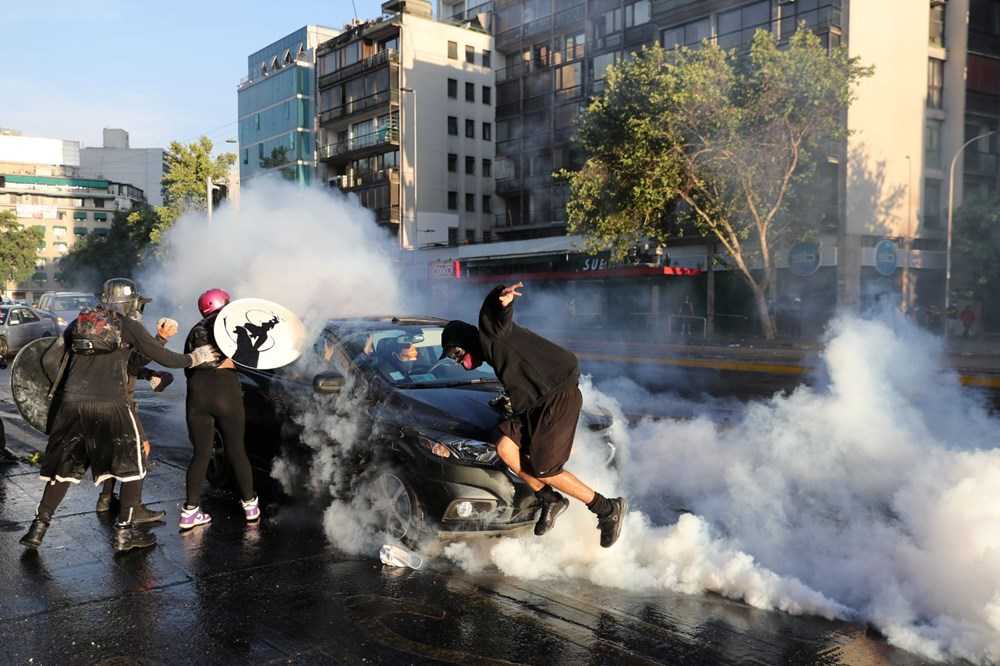 It was stated that a bank branch and a pharmacy were looted during the protests where violence was experienced.Two young people aged 17 and 14 who stayed in a detention center in Talcahuano city. Was injured by the police with a firearm, which also fueled the demonstrations.
In Chile due to the incident condemned by various national and international institutions. Mario Rozas, Director of Carabineros, who intervened in social events, resigned.
In Chile, 23 people lost their lives and thousands were injured. Anti-government demonstrations, dubbed the "social explosion" in the country, started in October last year.