While forest fires continue in the US west coast states that cost at least 26 lives. In the state of Oregon, officials expressed concern that large numbers of people were killed in the fire. 500 thousand people left their homes due to fire.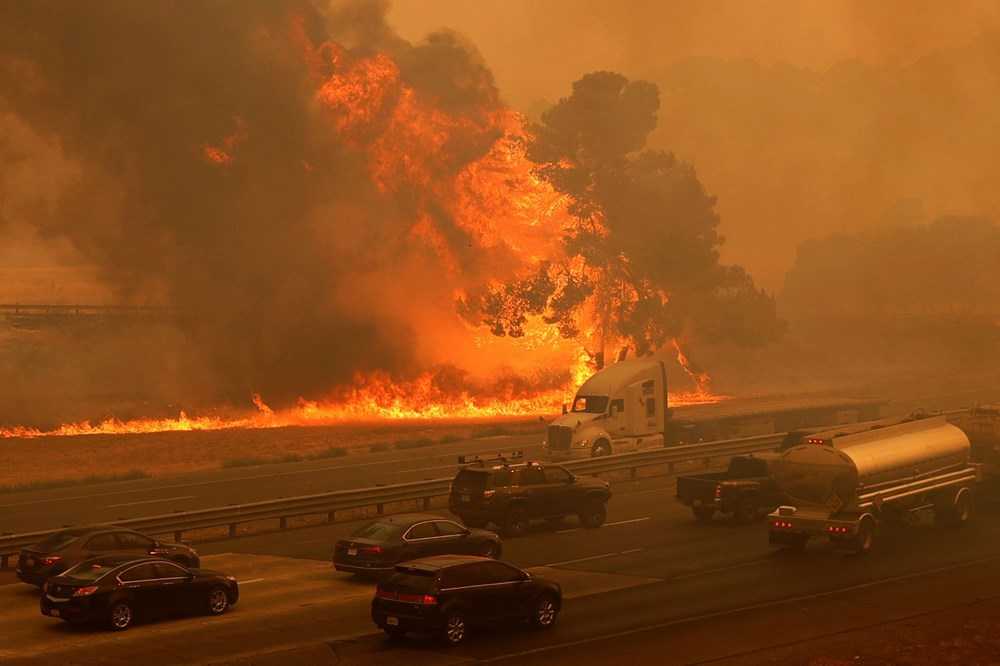 Wildfires in California, Oregon and Washington states on the west coast of the USA that killed at least 26 people in the past month. "We are fighting fire-related deaths," said Andrew Phelps, Director of the Oregon Emergency Management Office. "Looking at the current losses, I can say that we expect mass deaths."
It is stated that 500 thousand people had to leave their homes due to forest fires.
Oregon Governor Kate Brown also said that more than 1 million hectares of land burned to ashes in bushfires, and dozens of people are still missing.
Governor Brown noted that a total area of nearly 500,000 acres is damaged by fires each year in Oregon, but this year, the area burned in a few weeks has doubled this.
He described the fires as "unprecedented".
In California, the state where the fires first started, the number of casualties reached 20 in the fires that broke out in mid-August and still continue at full speed.
During the search and rescue efforts conducted in the last week, 9 bodies were found in the northern region of the state where forest fires continued.
More than 13,000 lightning strikes have caused more than 900 fires across California, where the most damage has occurred since August 15.