13 people killed in Colombia protests against police violence. Police shot repeatedly with stun gun in Colombia. The demonstrations that started after the death of the person continued on the second night. 13 people died in the clashes between the protesters and the security forces. The Colombian defense minister apologized in a video message.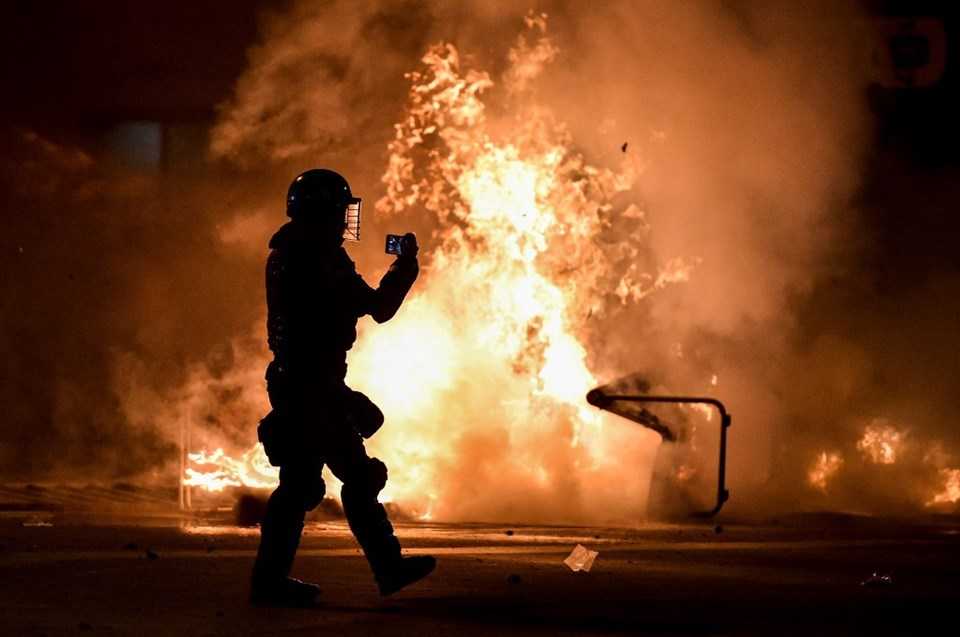 Launched as a result of police killing Javier Ordonez with a shock gun while detaining him for violating the "social distance" rule in Colombia. The number of deaths increased to 13 and the number of injured to 403 during "reaction demonstrations".
According to the statement made by the Colombian Ministry of Defense, the number of deaths has increased to 13 and the number of injured to 403 in the demonstrations organized since Wednesday morning due to the police killing the person in question with a shock gun while detaining the person in question.
The Ministry noted that 209 of the wounded were civilians and 194 were police officers. During the demonstrations, 60 buildings belonging to the security forces and dozens of buses used in urban transportation were damaged.
On September 9, in Bogota, the capital of the country, the police claimed that they drinking with their friends "in violation of social distance rules". He had put Ordonez down to take him into custody, while using his stun gun on him.
During the murder of Ordonez with a stun gun, he called the police many times "I'm drowning" and asked for help. Reaction protests held in multiple cities, and demonstrators clashed with the police, due to the incident that had a wide impact in the country.
Demonstrators also set fire to police stations in some cities.